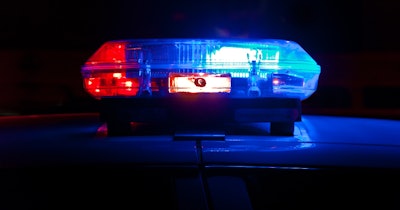 File Photo/Unsplash
A fight broke out this weekend between adult spectators at a youth basketball game in South Carolina and the referee.
The Diocese of Charleston State Youth Basketball Tournament was being held Sunday in Charleston at the North Charleston Athletic Center. The Charleston Catholic and Nativity — teams comprised of 12-year-old girls — were having a game when the melee broke out, WCIV-TV reported. Parents leaving the stands got in a physical altercation with the referee.
The altercation appeared to last about 30 seconds between multiple adults and one of the referees.
The disagreement appeared to be related to the official's call during a game.
North Charleston police officers responded to the fight, and no charges have been filed, the news station reported Monday.
City of North Charleston Recreation Director TJ Rostin said that this type of violence has no place in youth athletics, although he says he's seen more of this type of spectator behavior recently.
"It ruins it for the children that are trying to have fun and trying to play the game," Rostin told WCIV-TV. "It's starting to occur more at the youth level these days."
Rostin said he believes there are several reasons for the misbehavior from the stands, and much of it involves parents driving children to and from games and funding their participation.
"Adults don't think they should be held accountable for actions like that. They're stuck in their opinion," Rostin said. "How those adults are held accountable is probably the million-dollar question."
Steve Guerry, athletic director and varsity basketball coach at Faith Christian School said this type of bad behavior from parents is not helping the shortage of referees seen nationwide.
"People in the bleachers complain about the officiating, but at the same time, we don't have enough officials," Guerry said. "I hate to see some officials walk away because of things outside of their control. They're refereeing games because they love the game, they want to be involved, they want to give back to the kids."
The same kids who look to sports for an outlet for many positive reasons also look to parents to set the example.
"For those folks, whoever it may be, and not just in this incident but other incidents, and hold themselves accountable is a big deal, but unfortunately, I don't think that happens all the time," Rostin said.