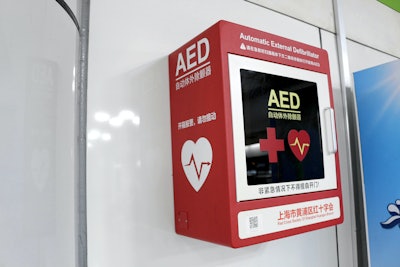 File Photo/Unsplash
A cheerleader in North Carolina who went into cardiac arrest during a competition was saved by her mother and an Automatic External Defibrillator.
Keianna Joe, 17, was competing Sunday in Raleigh at Broughton High School when the medical incident happened, WRAL-TV reported.
Keianna Joe's mother, Andrea, said Keianna was warming up when she suddenly became unresponsive.
"They had just gotten finished with the very first stunt," Andrea Joe told WRAL-TV. "At that point of the stunt, they come down to where the girls are holding her in a seated position. When she got to that position, she was unresponsive."
At first, they thought she was having a seizure, until a coach realized Keianna didn't have a pulse. They started CPR.
"I had done two sets of compressions and breaths," Andrea Joe said. "I had looked over and toward my left side, and I finally saw that the AED machine had arrived."
She put the paddles on her daughter. The machine told her an electric shock was needed. She administered the shock and continued CPR until medics arrived. Keianna was taken to WakeMed Hospital and transferred to Duke Medical Center for a cardiac MRI, which confirmed she had suffered a heart attack.
Andrea Joe said she was thankful an AED was available at the facility.
"If we can save one life with the knowledge of how important it is to get the AED," she said. "Every facility that has any kind of athletes and children at all, they need to have one."
Keianna is still recovering at Duke Medical Center, and a GoFundMe page has been set up to collect funds to help cover the costs of testing and hospital expenses.
Keianna is a student at Western Harnett High School, but cheers competitively for a team in Sanford.