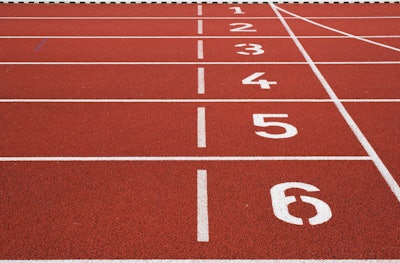 Napavine (Wash.) High School freshman sprinter, Maddie Dickenson, who collapsed at the 1B/2A/1A state track and field championships in Yakima Friday is no longer in critical condition.
"I can definitely confirm that she is alive, is receiving treatment, and is not in critical condition," Napavine Athletic Director Josh Fay said in a statement.
Dickinson collapsed after finishing the final leg of the Tigers' 4x100 relay in their preliminary heat. Local personnel administered life-saving medical treatment before rushing Dickinson to the hospital.
Fay confirmed that Dickinson has been moved to a different hospital for further testing.
After being resuscitated, the crowd gave the trainers who revived her a standing ovation. The Washington State Athletic Trainers' Association later identified the trainers as Josh Holliday and Joel Buffum.
After an update on Dickinson's status was published online by The Chronicle Sunday, members of the community thanked the men for their life-saving work on Facebook.
"Thank you!" the Napavine Booster Club wrote. "You are true heroes!"