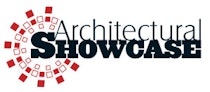 Featuring the newest and most innovative athletic, recreation and fitness facilities from around the world



Facilities of Merit
Each year, a panel of judges selects the 10 Architectural Showcase projects they feel represent the best in architectural design and innovation.
Check out this year's Facilities of Merit »
Buyer's Guide
Information on more than 3,000 companies, sorted by category. Listings are updated daily.
Learn More

AB Show 2022 in Orlando
AB Show is a solution-focused event for athletics, fitness, recreation and military professionals.
Learn More