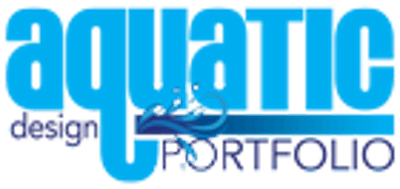 Location: Edmond, Okla.
Project submitted by: Brinkley Sargent Wiginton Architects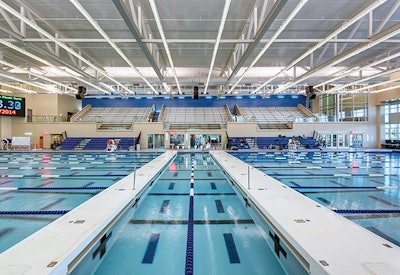 The City of Edmond is a progressive city with a high quality of life, but was lacking indoor aquatic spaces. Through a series of discussions, a partnership was forged between the City of Edmond, the Edmond Public Schools system and the Greater Oklahoma City YMCA, with the a common goal to create an indoor aquatic space for leisure, wellness and competitive use. The center, located in a large regional park that contains a large number of ball fields, complements the design of a recently built senior center, creating a new image for the park.
The aquatic center features an eight-lane, 50-meter competition pool with two moveable bulkheads, two 1-meter diving stands and an integrated timing and scoring system. A 25-yard leisure pool features both a grand stair entry and zero-depth entry and offers underwater hydrotherapy seating. Separating the competitive pool from the recreational pools are retractable glass doors, allowing for a spectacular view.
While the overall facility design called for a single point-of-control entrance for day-to-day operations, a separate lobby provides access to the natatorium during events. The aquatic center incorporates the vibrant colors of the YMCA, and the building was oriented in a larger north exposure, allowing an abundance of natural light to penetrate the entire center.
---
QUICK FACTS:
Design Architect, Interior Design: Brinkley Sargent Wiginton Architects, Dallas, Tex.
Architect of Record: Crafton Tull, Oklahoma City, Okla.
Square Footage: 105,000
Cost: $22.5 million
Occupancy: February 2013
SUPPLIERS:
Chemical control systems: BECS Technology Inc.
Access ramps/stairs/ladders/lifeguard stands: Spectrum Aquatics
Scoreboard/timing systems: Colorado Time Systems
Bulkheads/Filtration Systems: Nemato Corporation
Lane Markers: Antiwave Pool Products
Starting Blocks: KDI Paragon
Water Play Features: Vortex Aquatic Structures


 VIEW THE ENTIRE AQUATIC DESIGN PORTFOLIO>>
In 2015 Athletic Business® introduced the inaugural Aquatic Design Portfolio. From splash pads to competitive swimming venues, these projects highlight the latest aquatic trends and design concepts. We hope they serve as inspiration to professionals across the athletic, fitness and recreation industries and their own aquatics projects. For more information, click here.