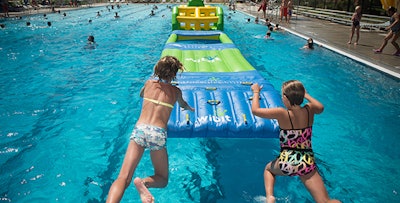 Building on the reputation of our Architectural Showcase and Facility of Merit program, Athletic Business is proud to introduce the latest aquatic trends and design concepts in our new Aquatic Design Portfolio.
From splash pads to competitive swimming venues, our inaugural class of aquatic facilities offers inspiration for professionals across the athletic, fitness and recreation industries and their own aquatics projects.
Browse the Portfolio
Learn more about submitting to the Aquatic Design Portfolio.


In 2015 Athletic Business® introduced the inaugural Aquatic Design Portfolio. For more information, click here.