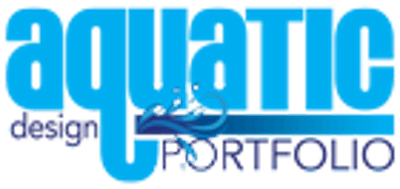 Location: Huron, S.D.
Project submitted by: Stantec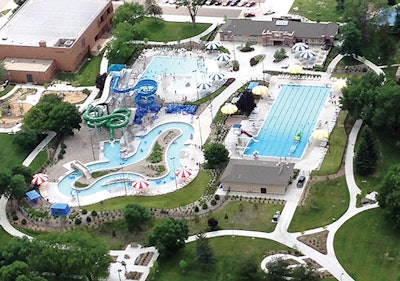 In 2013, Huron city leaders unveiled an exciting new recreational venue for the community and its visitors — the $10 million Splash Central aquatics facility situated within a new community park.
Selecting a site for the aquatic center involved evaluating numerous sites throughout the city and engaging the community through workshops and public meetings. Taking advantage of a unique opportunity, the city ultimately purchased a century-old college campus located in the heart of the city.
A streamlined design process and a focused effort by the design team allowed the design to be completed quickly, allowing the city to meet a deadline for a federal funding program. The project also had enthusiastic community support, with more than $4 million raised from private donors in just six weeks.
For land-lovers, the surrounding park includes conventional and nature playgrounds, picnic shelters, a walking trail, a sensory garden, a college memorial courtyard and artifacts from the college incorporated throughout the site. The bathhouse design honors the former campus through its architectural features and thoughtful placement in the iconic setting.
---
QUICK FACTS:
Lead Design Architect: Stantec, St. Paul, Minn.
Architect:TSP, Sioux Falls, S.D.
Square Footage: 24,000
Cost: $10 million
Occupancy: May 2013
SUPPLIERS:
Chemical control systems: BECS Technology Inc.
Lane markers: Recreation Supply Co. Inc.
Starting blocks: Spectrum Aquatics
Inflatable obstacle course: Wibit
Cleaners/Vacuums: Dolphin
Diving Boards: Duraflex International
Gutters: Natare Corporation
Heaters: Lochinvar Corporation
Locker room showers: Bradley
Locker room flooring: Dur-A-Flex
Scoreboard/timing systems: Daktronics


 VIEW THE ENTIRE AQUATIC DESIGN PORTFOLIO>>
In 2015 Athletic Business® introduced the inaugural Aquatic Design Portfolio. From splash pads to competitive swimming venues, these projects highlight the latest aquatic trends and design concepts. We hope they serve as inspiration to professionals across the athletic, fitness and recreation industries and their own aquatics projects. For more information, click here.