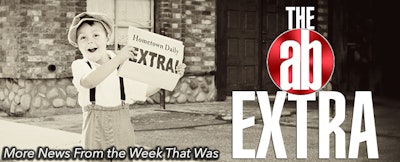 This week's AB Extra features a smelly situation at Dodger Stadium, an NFL football star with plans to become a chicken farmer following his retirement, and the emergence of virtual reality technology in both football and general exercise.
---
Dodgers' Dugout Gets a Little Skunky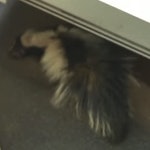 The St. Louis Cardinals got an unwelcome surprise in their game at Dodger Stadium last week when four skunks took shelter in the photographer's well situated in the visitor's dugout. Luckily, reporter Jim Hayes was there to live Tweet the incident.
#SkunkWatch #STLCards pic.twitter.com/uMMNjY6DAW

— Jim Hayes (@TheCatOnFox) June 5, 2015
The skunk whisperer has arrived. #SkunkWatch #STLCards pic.twitter.com/g9RcVoBm0r

— Jim Hayes (@TheCatOnFox) June 5, 2015
Efforts were made to remove the skunks, which arrived before the game, but neither stadium workers nor animal control employees were able to convince the animals to come out from their hiding spot.
Update: up to 4 perps still at large. #SkunkWatch

— Jim Hayes (@TheCatOnFox) June 5, 2015
Hayes said that there is a skunk problem around the stadium and this isn't the first time the creatures got inside.
It was decided that the skunks would remain in the dugout until after the game when another attempt to catch and release them would be made. The skunks were given fresh salmon to snack on while they were trapped in the dugout.
---
NFL Player Aspires to be a Chicken Farmer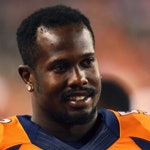 The Denver Bronco's outside linebacker Von Miller has some unique plans for once he wraps up his NFL career.
Miller, who already owns approximately 40-50 chickens, wants to be a chicken farmer. It makes sense for the player who majored in Poultry Science during his time at Texas A&M and has a small chicken coop in his back yard.
In 2013, he told USA Today about his passion for chickens and the process of farming them. "I really wanted to get to the fundamentals, getting back to raising chicks," Miller said. "I raised chicks in college in class and stuff. Now it's a project for me to do it on my own, and see where I go with it. I'm pretty excited about it."
Miller discussed his current chicken situation with Yahoo saying, "That's what Miller Farms is, it's humble beginnings right now."
He also mentioned that he has some chicken tattoos.
Once his NFL career is over, Miller says he plans to to expand and wants to build relationships with chicken farmers across the world.
---
Virtual Reality Training Coming to the NFL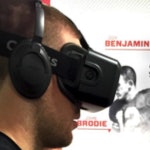 The Dallas Cowboys recently signed a two-year deal with the company StriVR Labs, which produces a virtual reality headset that lets players see a live-action 3D football play from multiple viewpoints.
The technology was developed by former Standford kicker Derek Belch as his master's thesis. He is credited with helping the Cardinal turn their season around last year due to the headset.
Currently, the StriVR technology is not interactive. The intention of the headset is to teach quarterbacks decision-making skills in the context of a real play. It also makes it easier to train both starter and backup quarterbacks without needing to field an entire team to go through plays.
Besides Stanford, several other colleges recently implemented the technology including Arkansas, Clemson, Vanderbilt, Auburn and Dartmouth.
---
Free Pool Admission for Kids Thanks to Donation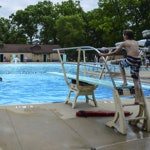 Kids 17 and under in Grand Rapids, Michigan will be able to swim for free at city pools this summer due to a generous donation from businessman Bob Sullivan.
Sullivan donated the money in November to cover the costs for all children in the city to swim this summer, which First Ward City Commissioner Walt Gutowski said is important "because many of them don't have the money to pay for swimming."
Admission for kids typically costs $1, and adults who want to enter the pool will still have to pay either $4 if they are a non-resident or $2 if they are a Grand Rapids resident.
Pool attendance was up in 2014 because a new tax added almost five weeks to the pool season. The last time admission was free for children was in 2010, and youth attendance was nearly twice what it was in 2014.
This isn't the first time that Sullivan has donated to help city pools. In 2010, he donated $100,000 to open a pool at Richmond Park in the city.
---
Cricket Coming to UT Arlington

Cricket fans at the University of Texas Arlington will soon be able to play the sport on campus thanks to plans to build a pitch. Cricket is currently the second most popular sport in the world, yet the campus doesn't have a true field for students to play the sport.
Currently, those looking to play go a parking lot on campus or the field behind the baseball diamond. Campus recreation director Dax Kuykendall said the new pitch will be a much better alternative to the make-shift fields.
"We'll give them a true place where they can get a quality experience in a safe environment that's safe for them and the area around them," Kuykendall said. "The goal is to identify an appropriate place on campus and say, 'Here's where you can play cricket."
The pitch is expected to be open to students by the summer of 2016.
---
Virtual Reality Brings the Gym to You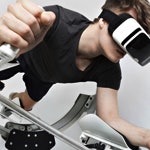 German design company Hyve has invented a new contraption, called Icaros, which when paired with a virtual reality headset, can give the user a workout.
Johannes Scholl came up with the idea of Icaros for his industrial design diploma thesis. To get in some exercise, the user balances on the Icaros machine shown in the picture and then puts on a headset that displays a number of different scenarios. The user maneuvers the machine based on what they are seeing in the headset.
Scholl explained how a user gets the benefits of exercise from Icaros. "You are balancing your centre of mass. When you are doing a steep decline, for example, it really goes into your shoulders, into your chest muscles. When you do left and right turns it is pretty exhausting to your abs and to your lower back muscles."
The device is currently a prototype that is very expensive, but according to Scholl, the company is working to bring the price of Icaros down so the price "can compare to gym equipment you would normally buy for your home."
---
Check out the news you might have missed from previous weeks in the AB Extra:
June 5
May 29
May 22