This article appeared in the October issue of Athletic Business. Athletic Business is a free magazine for professionals in the athletic, fitness and recreation industry. Click here to subscribe.
Check out the newest products as seen in the October 2016 issue.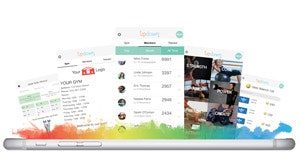 Updown
Updown is a mobile fitness platform that provides a complete personalized member experience solution for fitness clubs. With Updown's club integration, members can use the app to generate club-specific workouts, engage with their personal trainers, compete in contests, and more. Additionally, users can track exercise and body stat history and results and earn rewards for exercising. Facilities can earn additional revenue by upcharging for Updown Plus, a premium version of the application with additional functionality.
www.updowntech.com
(608) 467-2505
---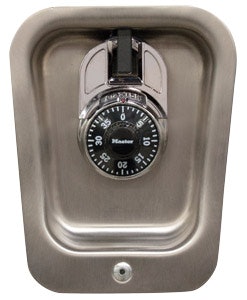 Master Lock Company
Master Lock has introduced a new shackle shroud to help schools and recreational facilities upgrade the security of their existing combination padlock systems, compared to using standard combination padlocks alone. Four new shrouded padlock models have also been introduced. The 1596 Shackle Shroud encloses the shackle of the combination padlock, blocking access and protecting the shackle from cutting or shimming. It fits around a standard ¾-inch-tall shackle and is comprised of three components: a shroud covers the shackle, the back plate fastens the shroud in place, and a tamper-resistant screw helps prevent removal. It also can be retrofitted to existing combination padlocks.
www.masterlock.com
(800) 308-9244
---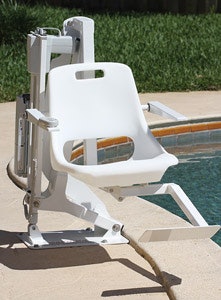 Spectrum Aquatics
Spectrum Aquatics has launched the Independence BP 350, a battery-powered ADA pool lift that's made in the United States. The lift is constructed of powder-coated stainless steel, utilizing a secure mounting system design. It has flip-up stainless steel arm rests featuring wide and flat surfaces to support the additional weight demands often placed during transfer. In addition, the Independence is designed to reduce the lift's overall size, which market research showed was visually appealing to customers.
www.spectrumaquatics.com
(800) 791-8056
---
Matrix Fitness
Matrix Fitness expanded its presence at the 2016 IDEA World Convention with the launch of the MX4 Training System. MX4 combines Matrix-exclusive equipment with originally created programming to create a signature group exercise experience that drives member investment. The MX4 Training System is flexible and scalable. By combining products like the Connexus Functional Trainer, S-Drive Performance Trainer, Matrix Rower and Johnny G Krankcycle by Matrix, facilities can create a truly unique, turnkey, multi-modality solution. Original programming includes the accredited MX4 Small Group Training Course, addressing multiple aspects of fitness — cardio, power, strength and endurance. Instructors will learn how to design, set up and program a dynamic small group class that integrates multiple functional training tools.
www.matrixfitness.com
(866) 693-4863
---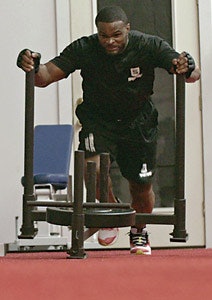 Sporturf
Combat Turf™ is the official training turf of UFC Welterweight champion fighter Tyron "The Chosen One" Woodley. The agility training area of today must easily adapt to the ever-changing fitness climate. Combat Turf is a new, customizable surface that delivers excellent comfort to athletes and durability to owners. Designed to fit any budget, the turf is clean and easy to maintain.
www.combatturf.com
(800) 798-1056
---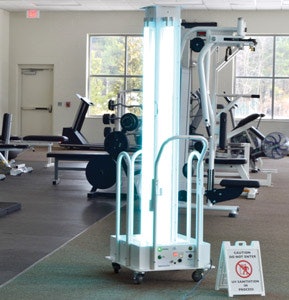 GermLogic
Athletes constantly face illness-causing bacteria and fungi at training facilities, gyms or other locations where sweat may spread germs. A study by the University of California, Irvine's School of Medicine showed that staph cultures remained 72 hours after being placed on sports balls. GermLogic has a method that destroys microbes, prevents the breeding of superbugs and protects against 99.99 percent of common illness-causing pathogens for up to 90 days. The expert team at GermLogic uses six unique sanitation and purification options to rid everything from locker rooms to exercise machines of bacteria, including heat remediation that eliminates MRSA, E. coli, mold and viruses.
www.germlogic.net
(512) 288-1007
---
This article originally appeared in the October 2016 issue of Athletic Business with the title "New & Improved"