Check out the newest products as seen in the April 2018 issue.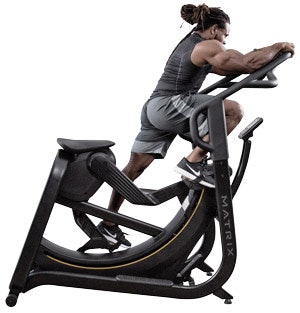 Matrix Fitness
Exclusive from Matrix, the S-Force Performance Trainer leverages cutting-edge sports science to help athletes of all kinds build speed and power in the drive phase of the sprint. As athletes move through a user-defined path that fits their individual stride, the magnetic system automatically increases resistance the harder they work. This progressively improves the fast-muscle fibers essential to explosive starts, challenging even elite athletes to elevate their drive-phase sprinting to new levels.
www.matrixfitness.com
(866) 693-4863
---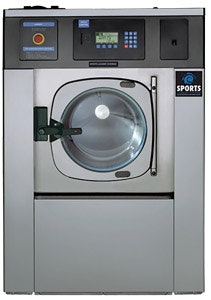 Sports Laundry Systems
Sports Laundry Systems® recently added an 80-pound capacity, soft-mount model to its line of high-performance washers. Engineered to boost athletic laundry productivity and cut natural gas, water and electricity usage, Sports Laundry Systems combines high-performance washers with disinfecting ozone injection and energy-efficient dryers. Unlike hard-mount washers, Sports Laundry Systems' soft-mount machines slide easily into place without the need for reinforced-concrete foundations, grout and bolt down — allowing for future relocation and lower installation costs. The washers are engineered for durability and years of continued use, and are backed by an industry-leading factory warranty.
www.sportslaundry.com
(920) 230-8550
---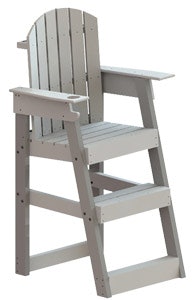 Spectrum Aquatics
Spectrum Aquatics is pleased to announce the latest addition to the Mendota Lifeguard Chair family: the 30-inch Mendota Lifeguard Chair. Constructed from recycled UV-inhibited plastic and with a seat height of 30 inches, this chair has been designed with lifeguard comfort and swimmer safety in mind. Most commonly specified for community, hospitality and resort swimming pools, they are strong, durable and low-maintenance. All Mendota guard chairs offer an optional, water-filled ballast tank for extra stability.
www.spectrumaquatics.com
(800) 791-8056
---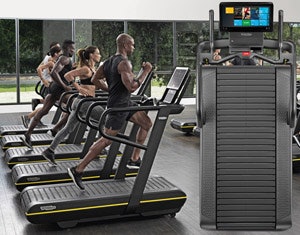 Technogym
Technogym is proud to announce the launch of the first treadmill to combine cardio and power-training in a single solution. Due to unique patent-pending MULTIDRIVE TECHNOLOGY™, the new SKILLRUN™ offers both cardio training and resistance workouts to enhance overall power and fitness. The interactive UNITY console allows users to access a completely customizable workout experience, which engages and motivates them through digital content, personalized training programs and data tracking. SKILLRUN™ offers a wide range of innovative workouts, including high-intensity interval training, speed-resistance training and neuromuscular training, as well as immersive and entertaining content to motivate the user.
www.technogym.com
(800) 804-0952
---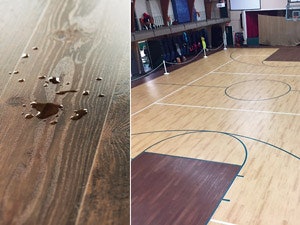 Fitness Flooring
New from Fitness Flooring, Corkboards are designed to stand up to the realities of the fitness center — such as water spills and excessive humidity — which a traditional wood floor could not tolerate. Corkboards provide an attractive wood-look floor in a number of species and stains that provide excellent sound and thermal insulation. The vinyl surface is bonded to a cork layer, providing exceptional shock-absorption and comfort. Corkboards can be installed completely free-floating to facilitate relocation.
www.fitnessfloors.com
(800) 428-5306
---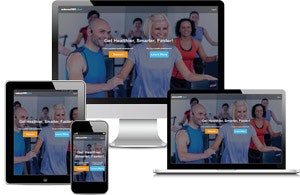 Private Label Fitness
Onboard 101 is a cloud-based, interactive health-education system available to health professionals under private label. This system helps clients understand basic human physiology as it relates to fitness, weight management and overall health. With 12 chapters, 35 videos and corresponding automated quizzes, Onboard 101 is designed to educate and empower clients. It can operate automatically through self-guided learning or as an adjunct to existing programs. It also serves as a hands-free online revenue generator.
www.privatelabelfitness.com
(714) 404-1800
---
This article originally appeared in the April 2018 issue of Athletic Business with the title "New & Improved." Athletic Business is a free magazine for professionals in the athletic, fitness and recreation industry. Click here to subscribe.