Check out these products as seen in the November | December 2018 issue.
AllChem Performance Products
The Vantage ACF Series, AllChem's line of calcium hypochlorite tablet feeders, has been developed based on the input of commercial aquatics facility operators to perform under the demanding conditions of modern aquatics facilities. AllChem can help pool operators update existing equipment or replace old liquid-chlorine systems.
www.vantagewatercare.com
(352) 378-9696 | Booth 1027
---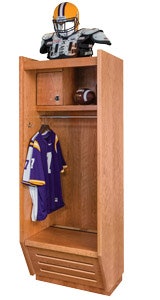 List Industries
List Industries' Superior® Recruiter™ wood sport lockers offer a variety of options for a high-quality, customized locker room. A security box door can be fitted with a variety of locks and engraved with a team logo. The Recruiter features a chrome-plated coat rod, hang hooks and a ventilated footlocker with a flip-up seat. Lockers are constructed of furniture-grade red oak and finished with three coats of catalyzed lacquer for durability.
www.listindustries.com
(800) 776-1342 | Booth 920
---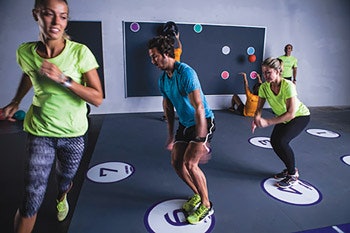 Mondo
Mondo's exciting new Zone-It magnets instantly convert any area into versatile exercise spaces. Specific parts of a recreation center can be used for functional training with various activities rotating throughout the day in the same space. Zone-It provides an exciting new experience with functional fitness possibilities, allowing previously unused areas to be repurposed. Zone-It is ideal for personal training, functional fitness training, multiple stations and workouts for every level.
www.mondoworldwide.com
(800) 361-3747 | Booth 1819
---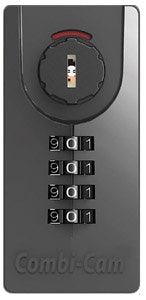 FJM Security
FJM Security's Combi-Cam Max Locker Lock features a management override key with code discovery and dials that can be scrambled with the lock open and subsequently relocked. The Combi-Cam Max's mechanical, one-time-use or individual modes are perfect for any application, while the flush mount with a ratcheting knob makes it resilient to attacks. The Combi-Cam Max is available with accessories to fit materials ranging from 1/16 to 7/8 of an inch thick.
www.fjmsecurity.com
(800) 654-1786 | Booth 1827
---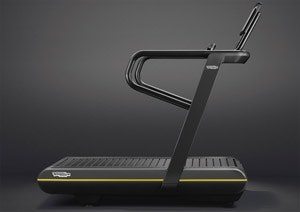 Technogym
Technogym's SKILLRUN shatters all expectations of what a treadmill can be. This is the first piece of running equipment designed to meet the training requirements of high-level athletes and demanding fitness enthusiasts. Thanks to its unique MULTIDRIVE TECHNOLOGY™, SKILLRUN users can combine cardio and power training in a single solution.
www.technogym.com
(800) 804-0952 | Booth Booth 1301
---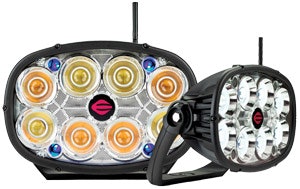 Eaton's Ephesus Lighting
Eaton's Ephesus Lumadapt LED Sports Lighting System is an adaptive LED sports lighting and controls system that allows for future remote updates as new technologies become available. Lumadapt's intelligent cloud data approach connects the entire system, allowing users to monitor system health and upload new features. The integrated system is customizable with a range of à la carte options such as RGBA color, beam tuning, color temperature tuning, remote health/status monitoring and personalized lighting scenes.
www.ephesuslighting.com
(315) 579-2873 | Booth 1531
---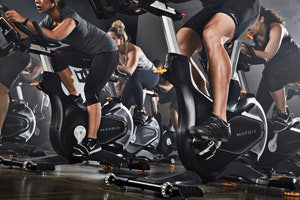 Matrix Fitness
The advanced CXP Target Training Cycle console is specifically engineered for target training and includes a bright LED wrap that uses vibrant colors to tell the instructor and the rider if the rider is on track for their goals. Integrated training programs help both instructors and riders make the most of every class session. A wide range of personal training programs offer plenty of ways for the enthusiast to train outside of class.
matrixfitness.com
(866) 693-4863 | Booth 1101
---
RELATED: Find more solutions for your facility in the Buyers Guide
---
These products originally appeared in the November | December 2018 issue of Athletic Business, a free magazine for professionals in the athletic, fitness and recreation industry. Click here to subscribe.