Check out these products as seen in the April 2019 issue.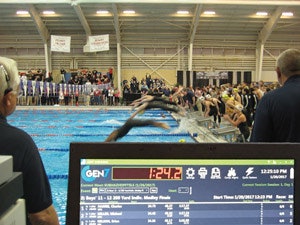 Colorado Time Systems
Synonymous with precision and accuracy in aquatic timing and scoring, Colorado Time Systems' Gen7 technology exceeds current standards with long-lasting technology that saves both time and money. The Gen7 platform provides cutting-edge technology with unrivaled precision and an all-new, software-driven experience to help run meets flawlessly.
www.coloradotime.com/gen7
(800) 279-0111
---
RELATED: Aquatics Programming for Fun and Profit
---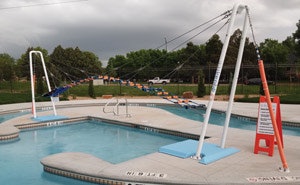 AquaClimb
From climbing walls to zip swings to ninja nets, AquaClimb products bring the best elements of adventure into a poolside setting, attracting more visitors and members with engaging, exciting activities that challenge both body and brain. Participants build strength, take risks and solve problems in a safe environment. AquaClimb offers innovative features that accommodate a variety of pool designs and programming needs.
www.aquaclimb.com
(800) 956-6692
---
RELATED: PURCHASING GUIDE: Starting Blocks
---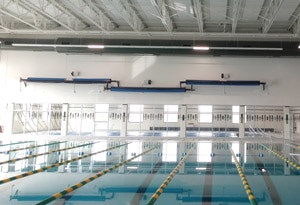 Alta Enterprises Inc.
Committed to bringing superior-quality products to market through innovation and creativity, Alta Enterprises supplies a full spectrum of pool covers and automatic reel systems. Each product is designed for ease of use with the unique automatic reel system, allowing users to cover and uncover pools with the push of a button.
www.altaenterprises.com
(800) 642-1235
---
RELATED: Find more solutions for your facility in the Buyers Guide
---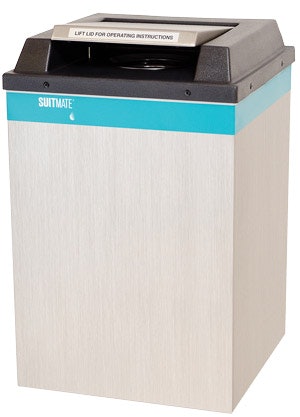 Extractor Corp./SUITMATE
Built upon the pillars of quality, integrity and customer service, Extractor Corp. offers a solution that efficiently removes 95 percent of water from a wet swimsuit in just eight seconds. The SUITMATE® Swimsuit Water Extractor serves as the gold standard of convenience for high-end spas, luxury hotels and health clubs, and offers fitness clubs, swim clubs, educational facilities and public pools a way to keep facilities cleaner, drier and safer.
www.suitmate.com
(800) 553-3353
---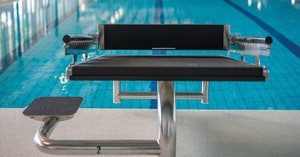 Spectrum Aquatics
Spectrum Aquatics designs and manufactures custom rails, ADA-compliant pool and spa lifts, and commercial-grade pool deck equipment. With high-quality products, skilled employees, knowledgeable engineers, and an excellent customer service and sales staff, Spectrum Aquatics consistently strives to exceed expectations and to be the total solution provider for customers in the aquatics community — from inquiry to installation.
www.spectrumaquatics.com
(800) 791-8056
---
These products originally appeared in the April 2019 issue of Athletic Business, a free magazine for professionals in the athletic, fitness and recreation industry. Click here to subscribe.