Check out the newest products as seen in the May 2019 issue.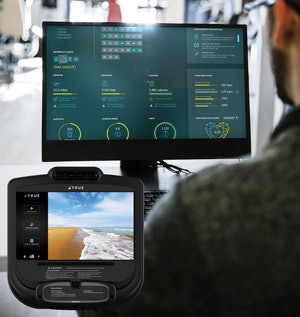 TRUE Fitness
Compass premium console software by TRUE Fitness helps users meet fitness goals with premium networked solutions and enhanced member engagement. The upgraded console software and cloud service provides the tools to evaluate facility, member and trainer experiences with asset management, personalized programming, on-console customizations and end-to-end analytics, to drive business. Compass provides solutions for facility owners and operators by providing the ability to visualize all connected equipment in real time. Compass is available via TRUE Fitness's 16-inch touchscreen console, the Envision, and compatible with all commercial cardio products.
truefitness.com
(800) 426-6570
---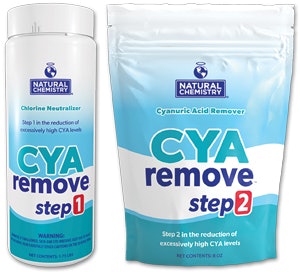 Natural Chemistry
Natural Chemistry's new CYA Removal Kit efficiently removes excess cyanuric acid (also known as CYA, stabilizer or conditioner) from pool water using a revolutionary two-part system that works without the need to drain or dilute water from a swimming pool. Prolonged use of stabilized chlorine can cause CYA levels to build up over time. The CYA Removal Kit reduces high levels of cyanuric acid to help achieve the ideal range of 30 to 50 parts per million.
www.naturalchemistry.com
(800) 753-1233
---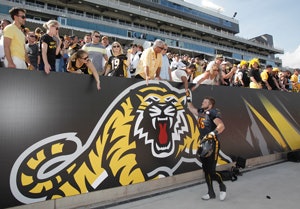 Covermaster
In collaboration with The Look Company, Covermaster is bringing new branding opportunities to indoor and outdoor sports and event venues worldwide. The partnership will offer innovative solutions for quick, interchangeable branding, allowing high schools and colleges to combine athletics events with sponsorship. Among the product offerings will be stadium signage that can be quickly and easily customized for each event. From stadium banners and sideline advertising to bleacher graphics and custom-printed fence screens, customers will have an easier and highly effective way to reach their audience, no matter the venue.
www.covermaster.com
(800) 387-5808
---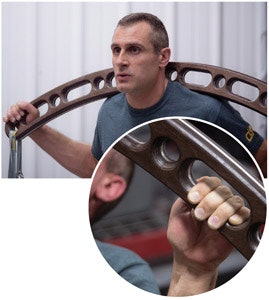 The Yoak
The Yoak™ is a revolutionary multimodal training system that enables the activation of stabilizer muscles with traditional push, pull and squat movements. Adding this versatile product to a facility allows patrons to experience improved movement efficiency, reduced muscle fatigue and increased power generation. From kids to seniors to professional athletes, The Yoak will augment any training routine to improve balance and strength.
www.theyoak.com

---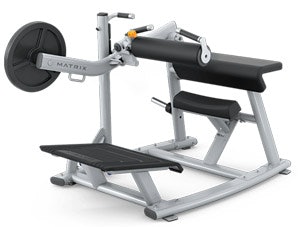 Matrix Fitness
To help fitness and athletic training facilities take advantage of the growing popularity of glute training, Matrix is launching a new Glute Trainer that mimics the biomechanics of bar hip thrusting without the difficulty and discomfort of using free weights. A walk-through design makes it easy for anyone to get started, while the high maximum resistance of 500 pounds (227 kilograms) and elastic band hooks provide options to challenge even elite athletes. The floating hip pad adjusts to fit users of all sizes and creates a smooth, comfortable feel.
www.matrixfitness.com
(866) 693-4863
---

Aktiv Solutions
The first-of-its-kind Aktiv TV is a flexible content-management and distribution platform that turns underutilized space into a dynamic, group functional training zone. The platform offers a limitless exercise builder to facilitate skill progression and delivers dynamic, results-driven workout programming. Aktiv TV lives within a scalable footprint and serves as a fully deployed solution for fitness facilities of all types and sizes. Powered by Aktiv's signature training library, Aktiv TV is adaptable to include original content and integrate with the MyZone heart rate monitoring system. Custom branding and color themes also are available.
aktivsolutions.com/aktiv-tv
(888) 895-0547
---
This article originally appeared in the May 2019 issue of Athletic Business with the title "New & Improved." Athletic Business is a free magazine for professionals in the athletic, fitness and recreation industry. Click here to subscribe.