Check out these products as seen in the April 2020 issue.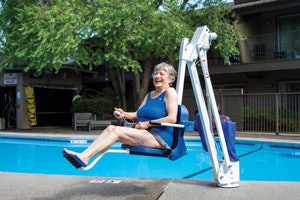 Aqua Creek Products LLC
Mighty Series products are designed to provide accessibility solutions with versatility, greater water drafts, and a setback up to 44 inches. Both the Mighty 400 and Mighty 600 come standard with an adjustable-height seat pole, direct drive rotation, and five-year structural and five-year prorated electronics warranties. The Mighty Series is ADA-compliant, UL-certified and available in three colors — standard white, gray and tan.
www.aquacreek.com
(888) 687-3552
---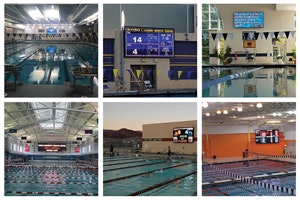 Colorado Time Systems
The scoreboard makes a huge impact on how fans and athletes remember a meet. Colorado Time Systems' experienced consultants listen to clients' vision and put a plan into action to bring it to fruition. The company provides high-quality timing, scoring and display systems to facilities worldwide.
www.coloradotime.com
(800) 279-0111
---
RELATED: Find more solutions for your facility in the Buyers Guide
---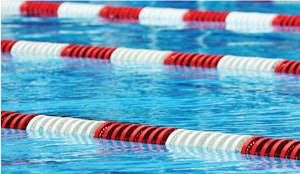 Competitor Swim
Since 1968, Competitor® has been an international leader in the production of lane lines and swim products for competitions around the world. As the official racing lane line for USA Swimming and the NCAA, Competitor guarantees high-quality swim products and customer service. Competitor products are durable, easy to set up and store, and sold through distributors, licensees and dealers.
www.competitorswim.com
(800) 888-7946
---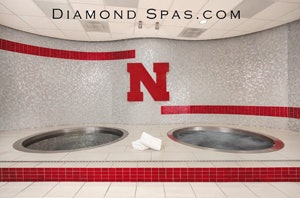 Diamond Spas
Diamond Spas fabricates stainless steel and copper spas, swimming pools, cold plunge therapy pools, swim spas, glass-walled spas and pools, and therapy baths — all built to client specifications using durable, lightweight and sanitary stainless steel or copper. Diamond Spas specializes in rooftop pool and spa installations. The Colorado-based, family-operated manufacturer has been shipping worldwide since 1996.
www.diamondspas.com
(800) 951-7727
---
RELATED: Exceeding Accessibility Expectations in Aquatics Facilities
---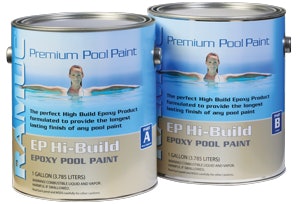 RAMUC Pool Specialty Coatings
Ramuc's EP Hi-Build Epoxy offers a tough, durable finish that provides stain, chemical and abrasion resistance for swimming pool surfaces. This product is an alternative to replastering — at one-third the cost. Packaged in a one-to-one mix ratio, EP Hi-Build Epoxy rolls easily and builds up to eight mils dry per coat, rendering smoothing qualities on rough surfaces. The product uses a self-priming, two-coal system to renovate aged concrete, plaster and fiberglass pools.
www.ramucpoolpaint.com
(800) 745-6756
---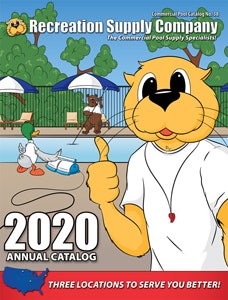 Recreation Supply Company
A trusted source since 1980, the Recreation Supply Company catalog features dozens of new products and offers most items needed for a commercial swimming pool facility. Within the catalog's 160-plus pages are pool chemicals, testing supplies, paint, ADA lifts, pumps, filters, pool vacuums, VGB drains, competition equipment and more.
www.recsupply.com
(800) 437-8072
---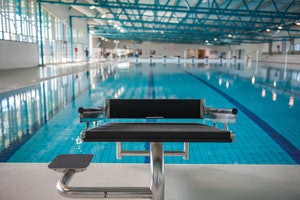 Spectrum Aquatics
Spectrum Aquatics designs and manufactures custom rails, ADA-compliant pool and spa lifts, and commercial-grade pool deck equipment. With high-quality products, skilled employees, knowledgeable engineers, and an excellent customer service and sales staff, Spectrum Aquatics consistently strives to exceed expectations and to be the total solution provider for customers in the aquatics community — from inquiry to installation.
www.spectrumaquatics.com
(800) 791-8056
---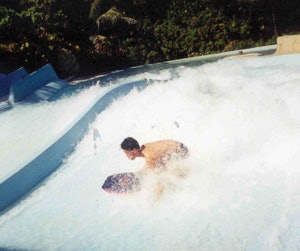 Synthetic Surfaces Inc.
The Synthetic Surfaces Inc. "4-Series" of one-part, solvent-based, high "green strength" (grip) NORDOT® Adhesives have become the well-informed installer's choice for a variety of aquatics applications. NORDOT Adhesives have unsurpassed water-resistance and are used worldwide to install waterslides, swimming and wave pools, surf simulators and more. Their durable bond holds surfaces together, even when regularly exposed to, or submerged in, fresh or salt water.
www.nordot.com
(908) 233-6803
---
These products originally appeared in the April 2020 issue of Athletic Business, a free magazine for professionals in the athletic, fitness and recreation industry. Click here to subscribe.