Check out the newest products as seen in the January | February 2021 issue.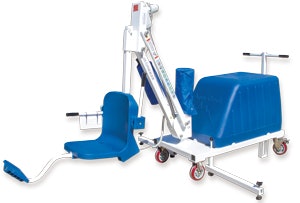 Aqua Creek Products LLC
The Mighty Voyager Lift is a portable, ADA-compliant and UL-certified pool lift with a robust 325-pound weight capacity. The counterweight is provided by separately purchasing sand that is readily available at any local pool supply or home improvement supply store. The ballast housing provides easy access to fill or remove the sand as necessary. The durable stainless steel construction and powder-coat finish is available in standard white, gray or tan. Seats and footrests are also available with color options in standard blue, gray and tan. The Mighty Voyager, which comes with a rechargeable 24-volt battery, wall-mounted charger and fixing anchor, is backed by a five-year structural and five-year prorated electronics warranty.
www.aquacreekproducts.com/the-mighty-voyager
(888) 687-3552
---
Pentair
Pentair improved its MASTERTEMP® ASME®-certified commercial heater by adding a bronze header design that allows for easy access to the thermal regulator and bypass valve, which permits easy servicing. Additionally, all internal components of the bronze header are now plastic for lightweight corrosion-resistance. Upgrades have also been made to the thermal regulator, including a governing stainless steel sleeve that provides better wear protection. Plus, a new, fuller premixed system with a highly efficient air and gas mixture allows for faster heat-up times. Certified for low NOx emissions, the eco-friendly, energy-efficient heater will save energy, conserve water and meet the demands of commercial aquatics facilities.
www.pentair.com
(800) 831-7133
---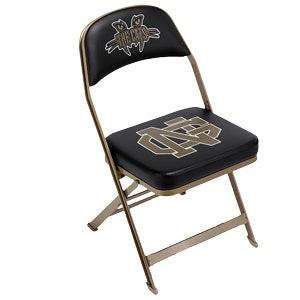 Clarin by Hussey Seating
A timeless classic used for portable spectator and athletic team seating, Clarin 3000 Series folding chairs offer performance and durability in a quality set. The Clarin 3000 Series offers a great avenue for celebrating team spirit with bench or locker room logo seating. The customizable series features an improved line of comfortable padded seats, seat back options and accessories. From the vivid, rub-resistant graphics to the rugged yet flexible "X-FRAME" design, Clarin 3000 seats are engineered to last season after season.
www.clarinseating.com
(800) 341-0401
---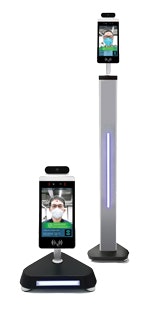 Echelon Fitness
Temp Check-In® from Echelon Fitness allows facility operators to take their members' temperatures upon entry, keeping employees and guests safe while reducing liability. Temp Check-In is a touch-free temperature-taking solution that is safe, reliable, accurate to 5/100ths of a degree and comes with a one-year warranty backed by Echelon Fitness in the USA.
www.tempcheckin.com
CommercialSales@echelonfit.com (833) 937-2453
---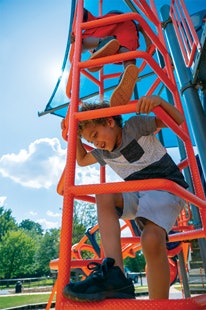 PlayPower — PlayArmor
Disinfectants are only effective until the next person touches a treated surface. PlayArmor, the first antimicrobial protective coating introduced exclusively for use on commercial playground equipment and site amenities, makes spaces safer for use between cleanings. PlayPower, the world's largest commercial playground and recreational equipment manufacturer, is the exclusive distributor of PlayArmor, made by Clearstream Technologies. Only licensed representatives will apply PlayArmor — which withstands up to 75 pressure washes — to new and existing equipment after installation, with quarterly reapplications to maintain effectiveness. Developed in the 1970s and widely used throughout hospitals and restaurants, the active ingredient in PlayArmor implements a "mechanical kill" that penetrates the cell wall to rupture the membrane and render the pathogen inert.
www.playarmor.com
(704) 949-1600
---
This article originally appeared in the January|February 2021 issue of Athletic Business with the title "New & Improved." Athletic Business is a free magazine for professionals in the athletic, fitness and recreation industry. Click here to subscribe.