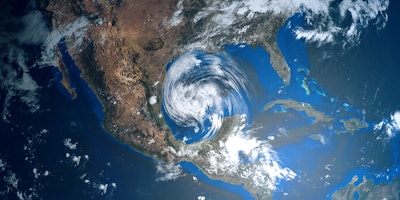 During the past few months, you've no doubt read about recreation centers in Texas and Florida used as temporary shelters to house displaced residents. The first temporary shelters to open in Dallas for evacuees from Hurricane Harvey in August were the Walnut Hill Recreation Center and the Tommie Allen Recreation Center. Not long after, the University of Florida opened its Southwest Recreation Center on a first-come, first-served basis to people in the path of September's Hurricane Irma.
When talking about recreation centers serving a community in times of crisis, there are two types of "shelters" to consider: One is shelter in the sense of protection and survival via a hardened structure — basically, a bunker. Such facilities are highly regulated at the federal level and codified with defined standards. There also is shelter in the sense of temporarily housing the displaced, which is the situation in which recreation facility officials are most likely to find themselves.
From AB: Post-Katrina, College Athletic Departments Serve as Disaster Response Specialists
In both cases, strategic coordination with local (and, in some cases, state and federal) emergency management officials is critical. Doing so goes far beyond design issues, however, and illustrates how emergencies require proper coordination and cooperation between several often-disparate entities.
While the potential need to convert a rec center into a temporary shelter isn't always a focal point of facility planning discussions, the odds of such buildings being called into action seem to be increasing. My firm, Brinkley Sargent Wiginton Architects in Texas, works in areas challenged by natural disasters and also designs public safety and emergency operations facilities. We expect demand for rec centers that can double as temporary shelters to grow quickly.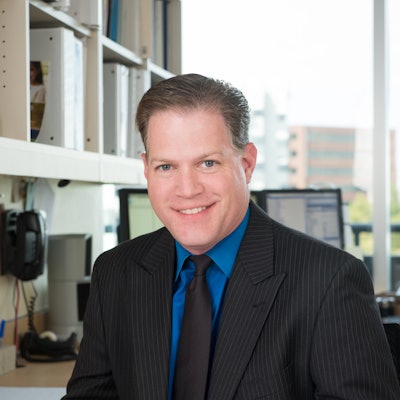 In fact, I would argue that when designing a new rec center, cities, colleges and universities should consider up front if and how the project could fit into the emergency operations plans of the community at large. Ideally, these ideas would be available during the planning and budgeting phase; that way, the budget could adequately address such needs during design. For example, the inclusion of backup generators should be integral to the design of any facility doubling as a shelter.
Other design considerations for facilities with a high likelihood of being called into action as a temporary shelter might include increasing the number of showers and restrooms to exceed minimum code requirements, including storage space for cots, adding a catering kitchen for food service delivery and simply "oversizing" common areas.
Beyond Design
Sheltering the displaced inherently severely disrupts normal operations. Protective floor coverings must be applied, fitness equipment must be removed from designated spaces and notifications about the temporary cessation of regularly scheduled classes and programs must be posted — and those are only a few of the changes that must be implemented.
These interruptions occur with little idea of when normal operations will resume, and the building can never close. Suddenly, a recreation center designed for one set of services is called into action to provide wildly different services as a 24/7 operation.
Who is going to work all those hours? That decision comes from local and, in some cases, state and regional leadership. While there is always a willingness to help others in times of need, the logistical challenges can't be overlooked — certain situations literally can become matters of life and death — and improvisation becomes the norm.
This relentless pursuit of serving people during their darkest hours can be exhausting for all involved, and some recovery time is needed once the shelter empties and undergoes conversion back to a recreation center. In addition to much-needed rest, that recovery process includes the cleaning and disinfecting of all areas used by evacuees (locker rooms, gymnasiums, fitness rooms, restrooms, offices and other spaces) and the moving of equipment back into place.
Barb Swenson, branch manager of a public library in Lee County, Fla., worked as a volunteer at the Estero Recreation Center as Hurricane Irma hurtled toward the village. She told local reporters the facility housed more than 1,040 evacuees, ranging from babies to older residents with medical issues. "It was very, very busy and hectic because people were arriving in … a state of obvious emergency and wanting to find a safe haven," she said.
"These people are going through a lot," added Bryan Hartmann, the facility's Red Cross shelter manager. "They've lost their homes. They've lost their existence. They're doing the best they can. It's not unusual for them to be OK one day and to break down in a hallway the next."
Plan Ahead
It's important to realize that even if your facility isn't located in a hurricane-prone part of the country, you could still be called into action. The Dallas/Fort Worth area is 400 miles from Houston and even further from New Orleans. But rec centers in that metropolitan area housed thousands of residents displaced from both of those cities by Hurricanes Harvey and Katrina.
To ensure your facility is prepared, develop agreements in advance of emergencies with proper authorities and partner with nonprofit organizations to lend definition to its designation as a provider during a crisis.
Planning ahead can be much easier on your building — and your building's staff — with a relatively small additional investment and minimal design impact. And who knows? You may wind up saving hundreds of lives.
To get started on the process, consult with your local emergency planning officials and an experienced architect.
Stephen Springs is a senior principal at Brinkley Sargent Wiginton Architects, a Texas-based firm specializing in public architecture with offices in Dallas, Waco and Austin. He is a former parks commissioner and has more than 20 years of experience in public recreation and aquatic design.