In December 2018, the Philadelphia Eagles and the U.S. Green Building Council announced that Lincoln Financial Field had been certified LEED Gold. Built in 2003, the Eagles' stadium achieved the certification for improving things such as sustainable site development, water savings, energy efficiency, materials selection and indoor environmental quality. Specifically, the Eagles invested in 14 wind turbines and 11,108 solar panels, which produce four megawatts of clean energy a year — roughly 33 percent of the stadium's annual energy usage and six times the amount needed to power all 10 home games each season.
The Linc is just one example of how the LEED rating system remains not only an impetus for the building of more efficient, environmentally friendly facilities, but also a catalyst for operators to improve the performance of their existing facilities. While the novelty of LEED may have worn off some since its unveiling in 2000, the standard is still a relevant and powerful tool. What follows is a look at current attitudes about the LEED rating system from industry experts that might help you decide whether a goal of LEED certification is right for your next project.


Don't do it for the badge
According to a report produced by Dodge Data & Analytics in partnership with USGBC, 32 percent of U.S. architectural firms surveyed said that more than 60 percent of their projects in 2018 were green building projects. While encouraging, that's a long way from the kind of groundswell movement many hoped to see in this country given pressing environmental concerns. It's not surprising that the same report found that higher upfront costs was one of the top barriers to building green.
"It's fair for people to question if it's worth a significant investment in order to get a plaque on the wall, and if that's the objective, I'm not sure the investment's worth it," says Jack Patton, architect at RDG Planning & Design. "But the idea of LEED and its basis is more foundational and realized over time. You can't just put up a sign on a recreation facility that says you're LEED Platinum and expect it to change the attendance performance — it takes much more than that — but it's an important tool in the arsenal."
Patton suggests that the most successful green projects are those that began with intent. "It's very clear to us that those projects that start with the LEED certification process in their heart, right at the start, achieve something very different and exemplary in comparison to those looking for it as a badge partway through the process," he says. "Maybe the undertow of that is that the early decisions are foundational to the ultimate successful design."
Vanessa Hostick, senior sustainable design specialist for HOK Architects, says LEED actually promotes a holistic approach to design, noting that there is significant value in following the process, as it often results in a more efficient design, but also substantiates many of the claims and efforts on the part of the owner or design team.
"It provides substance and validity to the statement, 'We strongly believe in being sustainable,' " Hostick says. "When we have clients come to us who want to be sustainable but aren't sure where to start or what kind of goals they should have, we often go through the LEED rating system to establish those goals. Then it's up to the client if they want to continue pursuing certification."
Hostick admits that LEED might not be right for every project, but the reason isn't necessarily the cost of the certification itself. "We have found that the cost of LEED is market-driven," she explains. "In some regions, the energy codes are ahead of LEED, and Silver-level certification is a market-standard building with no additional cost. In other regions, LEED is well above and beyond the standard market offering, and you're asking an owner or developer to spend significantly more to achieve a standard that may be two or three cycles ahead of the local code."
This is another reason to commit to LEED early in the process. Says Hostick, "When we implement LEED early in the design process and track its implementation, we can limit those costs that people are really concerned about. Integrating sustainability into the design often helps pay for itself in both initial and operational cost savings, equipment right-sizing, future-proofing, and getting your owner directly to the goals they have set."


From Certified to Platinum
The LEED rating system offers four levels of certification — Certified, Silver, Gold and Platinum. Each takes proportionately more effort, better strategies and more money in order to achieve the highest building performance. In some cases, a project might be limited to a lower certification by something out of the operator's control, such as location or materials selection.
"Location has begun to play a stronger role in the certification level, so projects in smaller cities without sufficient public transportation or community access will struggle with the higher levels of certification, but it doesn't mean that the building is less efficient with its resources," Hostick says. "Two universities can have an equally efficient new training facility with the same construction budget, but one will be Silver and the other will be Gold based on location alone."
Hostick adds that she understands the frustration with this aspect of the system. "It's been a challenge, as has navigating the materials markets trying to catch up with the new version of the standard. Specialty sporting products like turf and seating aren't quite there yet."
For those elements of the process that are in the operator's control, it's in the planning team's best interest to be flexible along the way. Once an intention has been set to achieve one level, it's not uncommon to realize halfway through a project that the next level up is attainable. Patton suggests a scenario in which a project has settled on shooting for LEED Silver but somewhere along the course of the project Platinum becomes a possibility.
"At the minimum we want to hit Silver, but as you get closer to the flag stick down that Par 5, you start developing different strategies," Patton says, "and I pull out my club and realize I could maybe get to that flag in one less stroke."


Equivalent is not LEED
It might be tempting to employ some green building elements while forgoing others in a decision to get as close to LEED as possible without actually being certified. While this has become an accepted practice if it cuts down on initial costs, architects say in most cases it's better to go all the way.
Paula Melton, editorial director for Building Green, a sustainable building consultant, says the cost of LEED certification itself is a drop in the bucket compared with the overall project budget.
"A lot of owners are trying to go for LEED-equivalent or LEED-certifiable, but we hear from architects all the time that when the rubber meets the road, such projects aren't actually meeting the high standards of LEED," Melton says. "For example, one thing that often goes by the wayside as too expensive is commissioning, which is required in LEED. But for today's complex buildings, it should be a given on every project."
Patton too thinks that it's not worth going halfway if a truly sustainable building is the goal.
"There have been over time many institutions, many building operators that would identify what I would call a LEED-like facility," he says. "So some states and some operators would design to that standard and that's wonderful — and it's a metric and it's measurable. You can't change what you can't measure. But on the other side, if I'm having my taxes done, I don't know that I want to tell the IRS that I had the tax guy do it, and he was almost a CPA. He never really finished his registration. The measure, the gravity of what LEED and certainly now what WELL are doing is adding gravitas and fact to what we experience in the industry."
True LEED certification can also lead to additional sources of revenue through facility sponsorships.
"For sports facilities that generate revenue, LEED and sustainability as a message provide an additional partnership platform, as there are companies wanting to participate as partners/sponsors through sustainability," Hostick says. "This is a unique aspect to the sports industry. As these buildings are focusing on performance of athlete/student/user/community, there can be a natural fit for potential partners in the vision of healthy buildings for healthy bodies. Therefore, sustainability standards such as LEED and WELL [another standard that focuses primarily on the indoor environment and ensuring clean drinking water and air, among other things] are suited to support the project design, construction and operations."

People first
While the lofty goal of doing right by the planet is important, another motivating factor in building green for most project managers is to improve the lives of the building's occupants. The Dodge Data and Analytics report found that 77 percent of survey respondents said that "green building promotes improved occupant health and wellbeing, and that it encourages sustainable business practices." The survey also found that 59 percent of respondents said that green building practices increase worker productivity, create a sense of community and improve aesthetics.
"At the highest levels, it's actually being able to showcase a commitment by the organization, and that really does encourage marketing value and brand loyalty, and students and employees express that they're interested in working for a company or attending a school that has those values and has expressed them through LEED certification," says Melissa Baker, senior vice president at the USGBC. "But the other piece that I think we talk a lot about lately is the health aspect and committing to have a very good building for the occupants."
Melton says that the holistic focus on the occupant is why LEED and WELL have become complementary certifications. "There is a lot that LEED does that WELL doesn't do," she says, "but LEED itself takes certain wellness considerations into account."
"It's really knowing that you're delivering a high-performance building that will save money and care for the people that are a part of it," Baker says, "whether for a few hours watching sporting events or longer-term, you're really showing in your building practices that you care for the people that work there day in and day out."
Embarking on a major facilities project can be overwhelming, and the LEED rating system can be seen as an important tool in the project manager's toolbox. The goal of certification can act as the unifying core design structure that helps tame the chaos while also doing right by the people who will traverse the building — not to mention all people who walk the planet.
"You have to see LEED as a tool," Hostick says. "It helps guide the decision-making process and provides a framework and similar language between all of the disciplines at the table to achieve the owner's common goals. It's also easier for contractors to bid, as it's well known in the marketplace. For those reasons, LEED will remain relevant."
Existing buildings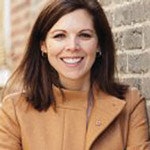 Now in version 4.1, the LEED standard continues to evolve, with the USGBC keeping it relevant and ensuring that it continues to be a catalyzing force for operators to improve even existing facilities.
"We're trying to push things along on the existing building side in version 4.1 and really use data to show that those buildings are performing," says USGBC senior vice president Melissa Baker. "It really allows the project stakeholders to see how they're doing and to make iterative changes and to keep improving performance."
This is the first version of the standard in which the USGBC has been able to include carbon as a metric, something that has helped operators better understand their energy use and improve their efficiency. Says Baker, "That's obviously something folks are looking at — not just how much energy am I using, but where is that energy coming from and what is the impact in terms of creating carbon gasses from it?"
---
This article originally appeared in the November | December 2019 issue of Athletic Business with the title "Is LEED certification relevant — and right for your facility?" Athletic Business is a free magazine for professionals in the athletic, fitness and recreation industry. Click here to subscribe.