Like elite athletes, sports and recreation facilities run best when properly tuned. Sustainability initiatives in 2021 are as rooted in the concept of total wellness as they are in lifecycle cost analysis, and a holistic approach to the proper design and operation of these facilities must be considered standard contemporary practice.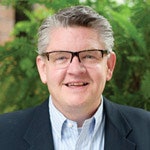 High sustainability begins with proper orientation to the sun, wind and other environmental resources, while considering regional climate and how it can be brought to bear on the facility. From the earliest stages of planning and design, ongoing attention must be paid to heating, cooling, power and how efficient fuels and services can potentially best meet the facility's needs.
Building operators then have an obligation to run the facility properly and efficiently. A truly great building will take steps to ensure the wellbeing of its users, right down to choosing non-toxic products to clean the facility. By addressing ongoing quality of life for facility patrons and staff alike, a truly healthful environment can endure for the full operating life of the building.
None of these steps are small or particularly easy, but when combined with a well-engineered building, each will bring years of energy-efficient operation and — in ideal instances — dramatically reduce negative impact on the greater environment.

Strategies all around us
Many sustainable and healthy building design and operations practices have become the norm. The familiar phrase "green building" now encompasses a holistic approach to intentional application of sustainable initiatives with the goal of high-performance energy reduction.
Most of these strategies have come from best practices developed and implemented in recent decades. The sudden early '90s growth in popularity of the United States Green Building Council (USGBC) and its Leadership in Energy and Environmental Design (LEED) criteria established an important rallying cry around sustainability in our built environment. This cry was heard by both facility designers and building owners, who at the time weren't necessarily employing fully practical and sustainable facility strategies.
As building designers got on board, the USGBC and others monetized this process and organized solid practices for creating better-behaving buildings and establishing several metrics for measuring success. Prior to that, many designers were ignorantly okay with the idea of "doing fewer bad things" to the environment — all in the name of sustainability (getting a bit more efficient, perhaps, but still unnecessarily burning fossil fuels and transporting tons of daily waste to landfills, as two examples). Often, designers were marginally improving bad habits, rather than making great strides forward.
Today, there are great green building strategies all around us, and many that have led us into a new practical paradigm. Some facilities have been more intentional in their pursuit of high performance than others, and some end products are visibly more green than others, with the greatest examples conveying the power of intentionally good design decisions.
Consider a few of the many sustainable building attributes both known and perhaps unknown to users:
• Natural lighting so well-crafted that synthetic lighting is rarely required during the day
• Buildings that feel so fresh inside because they introduce outside air via operable windows and appropriately specified HVAC systems
• Comfortable indoor air temperatures created in part using solar walls that preheat cold outside wintertime air by facing the sun and transferring its warmth
• Buildings that don't have that noticeable new building odor because material strategies have eliminated unnecessary off-gassing and/or the building has been properly ventilated prior to occupancy
• HVAC systems that conveniently turn on and off, distributing the proper amount of tempered air to a room based on the amount of carbon dioxide being created by its occupants
• Athletic fields and building sites that are self-contained with regard to on-site stormwater management and water quality improvement, eliminating the process of sending stormwater to local sanitation plants, where it must be processed, cleaned and then dumped downstream or retuned in yet another piping system
These simple examples are the tip of the iceberg in green building practices that have impacted the recreation and sport industries. Additional efforts have been implemented with dramatic results in the area of reducing and redirecting waste, identifying and leveraging water efficiencies, using rapidly renewable materials and resources with lower embodied energy, and much more.
Additionally, design professionals, manufacturers and vendors are regularly leveraging Lean Design Principals, in which the flow of work is optimized to bring high value to the end-user while efficiently implementing many green processes.
Even as these strategies and practices have become an important part of mainstream best practices in design, it is extremely important for building owners and operators to vocalize their green intent. They will be wise to identify specific green building targets and metrics, in order for the entire team — designers, builders and operators — to "sing from the same sheet of music." Harmony only happens when every stakeholder understands the intended goals.

BEYOND LEED
Throughout North America, there exist many applicable certification agencies and protocols by which one can measure the creation and ongoing operation of green facilities for commercial use. The USGBC Leadership in Energy and Environmental Design system remains the most widely used and referenced building rating system in the world, in part by identifying many high-functioning metrics for actively quantifying a given building's particular shade of green.
No single system can fully quantify every aspect of a green building. The following organizations have developed their own strong metrics and guidelines for use in the creation and ongoing operation of green facilities:
• United States Green Building Council
• Energy Star Certification for Buildings
• Green Globes Building Certification
• International WELL Building Institute
• Living Building Challenge, a part of the International Living Future Institute
• Building Research Establishment Environmental Assessment Method
Shrinking the carbon footprint
A wonderful outgrowth of green building has been a movement toward carbon emission reduction. Sports and recreation facilities typically have large carbon footprints. Significantly reducing carbon emissions in facility design, construction and operation requires strategic and tactical thinking. In almost every case, it requires integrating a cocktail of strategies, since no one approach can achieve desired targets by itself.
First, a carbon baseline should be established for the existing structure (or be identified from a relevant peer facility) against which success can be measured. One of the most impactful ingredients of this carbon-reduction cocktail is a building's HVAC system. The fuels burned and carbon released can be significant — so strategies must include use of highly efficient equipment and carbon-friendly fuel sources wherever possible.
Secondly, consider systems to eliminate unnecessary (power) plug loads generated by equipment, including phantom power loads — those things that unnecessarily consume power even when in the "off" mode, or those that run needlessly throughout the night in unoccupied buildings. Using highly efficient lighting also contributes to carbon emissions reduction, as does eliminating or reducing unnecessary heating or cooling through proper insulation of facilities. These small items aggregate into a surprisingly strong and holistic solution.
Achieving carbon neutrality won't come easy, and to do so most facilities must also consider on-site power generation from wind, photovoltaics or related clean sources. Again, "doing less bad" does not constitute an entire solution. Significant carbon reduction requires wide-ranging strategies (the aforementioned cocktail), significant technical calculation, diligent perseverance and rigor — in both design and operation.
It can take all of us a long time to make important changes, and available choices can seem overwhelming. In all sustainability pursuits, however, some of the best ideas are founded in the simplest of strategies: Reduce. Reuse. Recycle.
This simple mantra, which dates back to the 1970s, continues to yield intentional and tactile applications every year. Individually, we can each reduce our energy consumption by building and operating more energy-efficient equipment that burns less fuel while still producing the same amount of heat, utilizing variable speed pumps and fans that only use as much energy as necessary for the demand load, creating an electric-dependent facility with electrical energy being more carbon-friendly than many other sources, capturing waste energy via energy-recovery systems, and by implementing building strategies that reduce food waste, integrate composting and/or use waste products for energy generation.

Plan and measure
Lessons learned during the COVID-19 pandemic will have a lasting impact on sustainable design. Consider what we've recently lived through and the appropriately high value we now place on fresh outside air for proper ventilation. Based on this experience, we will continue to see improved strategies to bring more clean fresh air indoors whenever possible. Designers have long known the value of fresh air, but the expectations of building users have been raised dramatically.
There are plenty of other good sustainable practices to be implemented in facilities if operators begin with the intentional decision to do so.
First, operators should make certain their team (including superiors, peers and lower-level staff) is on board, then create a master plan for moving forward (a roadmap for success that a consultant could be employed to help vet), and finally determine a metric by which to measure success. As the saying goes, "You can't change something if you don't measure it."
In our practice, we enjoy planning and designing facilities nationwide, and are frequently asked — or directed — to design a LEED-like facility. In most of these cases, and often for very good reasons, our clients wish to optimize energy efficiency and reduce their impact on the environment, while doing so without incurring the expense of a measuring stick or the fees of a third-party certification agency. Some report, "I don't need to buy a plaque for the wall," but such an open-ended approach without a rigid metric measurement or third-party peer-reviewed outcome may only result in a close-to-target solution instead of a bullseye.
On the other hand, while certifications and LEED-like solutions carry great value, it is also clear that our aggregate approach to improved sustainability will ultimately bring a significant value not only to the recreation and sport facilities we create, but the humans who inhabit them. Treat each of them well.
LOOKING FORWARD
What does the future hold for the green building movement? Here are some thoughts on a few key areas:
WELL buildings. The International WELL Building Institute has created a protocol and many metrics for evaluating commercial buildings that intentionally seek to be healthful for their inhabitants and patrons. Founded on the concept that WELL buildings can and will do for the building inhabitants what LEED did for the building itself, the institute has created the WELL Certification standard. Time will tell where this standard takes the industry, but in its short life it has provided a road map for ongoing operation and management for healthful facilities with a mostly holistic approach.
LED lighting. From federal government requirements to industry best practices, the design industry has transitioned from sometimes specifying LED lighting in some buildings to — in most cases — no longer even considering another lamp source. Light generators have gotten smaller and more powerful. Lighting strategies have become more robust and task-specific for patrons. Simple light fixtures available even in big box stores now carry a five-year warranty on the "lightbulbs" themselves. They're not lightbulbs anymore, of course, and that fact has dramatically changed a small but essential part of the design industry.
Heat recovery and energy conservation. We will continue to see mechanical systems that extract more BTUH energy from smaller quantities of fuel, allowing for the minimization of new energy demand when heating, cooling or otherwise conditioning buildings, pools and other spaces. Thankfully, the building industry has advanced alongside many design professionals focused on the recreation and sport industry to explore ways to better leverage the use of energy across buildings. These systems and tools are becoming more holistic and highly monitored, making higher energy efficiency a reality.
COMMISSIONING. Commissioning is a fancy word for properly tuning building systems and training staff to correctly operate them. Like an automobile needs scheduled tune-ups and repeated proper tire inflation, heat-recovery and air-handling systems need to be properly tuned, air filters cleaned, and control systems calibrated to yield a suitable return on investment. By commissioning a building and the important systems within it, operators can maximize the impact of their sustainability initiatives. Both baseline and enhanced commissioning bring real value.
---
This article originally appeared in the June 2021 issue of Athletic Business with the title "State of sustainability: A holistic approach to building & occupant health." Athletic Business is a free magazine for professionals in the athletic, fitness and recreation industry. Click here to subscribe.