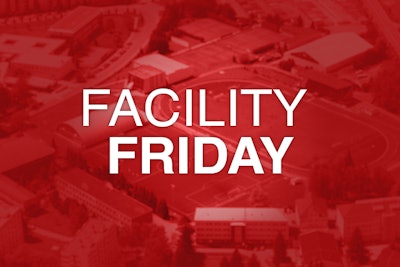 Western Kentucky University athletics celebrated in late August the groundbreaking for the WKU Soccer/Softball Complex that will house both teams during games and training. Construction is set to begin on the facility in the fall.
Both teams currently have locker rooms away from their fields. The soccer team's locker room is in Houchens-Smith Stadium and the softball team's locker room is in E.A. Diddle Arena.
The new building will feature office space, athletic training rooms, meeting space, visiting locker rooms, dressing rooms for officials and an indoor training space.
"I was here on the very first team and I can remember we had to practice at Basil Griffin Park," said Tudor. "When our field was being constructed, we actually were able to park over and practice here in the spring of 2000 and it was just an exciting day. We didn't think about a locker room…We were just excited to be the very first team here. To have this now in place, it's going to be a different world for us."
Neidell is the only head coach in WKU Soccer history and has been at the helm of the program since 2001.
"I got here 22 years ago and I've invested the better part of my adult professional life here," said Neidell. "I am personally grateful for the return on the investment in our program and our kids. In athletics, you're always building something. You're building your team, you're building your culture, sometimes you're building momentum. In this case, we're building an amazing building. It truly means a lot to these young ladies behind us, both in softball and soccer, to have this opportunity to be a part of the growth of our sport and the growth of the Bowling Green community." — Western Kentucky University
---
Among the major changes taking place at Michigan State University in East Lansing are upgrades at Spartan Stadium, and the addition of two artificial turf fields that will be used for recreational sports.
The new turf fields along Service Road will be ready for student recreation this fall, while planning for a future student recreation center continues.
For years, MSU students have used natural grass fields for sports and recreational activities, but the fields often required repairs and maintenance.
The fields are heavily used, with an average of 8,500 students participating in activities each semester from 5 p.m. to midnight throughout the week. About 400 to 500 club athletes also use the fields.
Because of poor drainage and other substandard conditions, use of the fields has been limited, totaling five to 10 days of cancellations every season.
The new turf fields will expand athletics and recreation seasons and include improved site drainage.
The project also includes two buildings that will be used for storage, office space and toilets.
The new fields will be a "game changer" for club sports, like lacrosse.
The MSU Club Lacrosse team has played most of its home games at Ralph Young Field, home of MSU's collegiate field hockey and track and field programs. But it's not a great facility for lacrosse.
It's not uncommon for club lacrosse athletes to suffer injuries during practices on the field, said MSU Club Lacrosse President Jon Bickford, a senior from Hudsonville. Athletes were not allowed to wear cleats on the short turf, making it difficult to stay on their feet as they cut or made quick stops.
And falling could be rough as the field doesn't have rubber pellets that most turf fields feature to cushion the impact, Bickford said.
"It just wasn't made for lacrosse," he said.
The team's opponents didn't want to play on the field either, meaning that the MSU Club Lacrosse team typically hosts few home games. Bickford said the team will host five or six home games out of its 12-game schedule next spring on the new turf fields, compared to the one or two it has hosted per season in past years.
Construction started in February and is expected to conclude in September. The estimated $13-million project is supported by a recreational facility fee that students pay with their tuition. The fee was initially approved by the MSU Board of Trustees in June 2021 at $100 per year or $50 per semester; it will increase to $260 for the 2023-24 academic year.
The future Health, Wellness and Fitness Center remains in the planning phase. There is no expected construction start time yet and the Board of Trustees would need to authorize the project to move forward with construction. — Lansing State Journal
---
In New Philadelphia, Ohio, a fundraising initiative to renovate the Tuscora Park baseball field into a state-of-the-art baseball complex is underway.
Phase one of the effort, which organizers are calling "Project: Turf Tuscora Diamond," includes renovation of the existing baseball infield by adding turf, building new dugouts, installing a new backstop, phase one of new lighting, and a scoreboard installation.
The second phase includes adding a seating area for viewing, restrooms, a press box that includes a sound system, and a concession stand.
Phase three features installing turf to the outfield, replacing the outfield fence, constructing a maintenance/community center, and finishing the lighting upgrade.
"The goal of this project is to create a desirable baseball complex for local athletes to use while also designing a space that can be enjoyed by community members of all ages, with low-key maintenance in mind," said project organizer Kelly Ricklic.
"We feel that a more flexible complex would maximize the use of the baseball field at Tuscora Park, while also helping to showcase area youth and athletes in our community," said Tom Farbizo, who is also organizing the project.
Plans for the renovation have been in the works since 2015.
Fundraising is underway to meet a $500,000 goal to complete phase one of the project.
Organizers hope to reach that goal through various fundraisers, grants, partnerships, private donations and by hosting tournaments. Sponsorship opportunities are also available for seating, the press box, dugouts, bleacher corners, the scoreboard, community building, fence, backstop, and bullpens. — TimesReporter.com