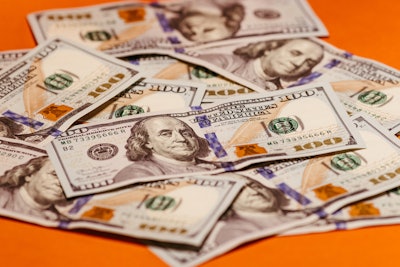 File Photo/Unsplash
Officials in Vancouver, Wash., are considering their next moves as they noted at a recent county council meeting that a project to improve the community's sports complex has had its costs nearly double.
The Clark County County Council on Wednesday said the planned improvements to the Harmony Sports Complex has gone from a price tag of $3.7 million up to about $7 million.
Parks and Lands Division Manager Rocky Houston told the council during the session that "every day we wait, it seems like that number keeps going up, in regards to a lot of our capital projects," as reported by the Columbian.
Clark County acquired the Northeast 192nd Avenue property in the 1940s, and since then the surrounding farms, rural homes and mining operations have been replaced by subdivisions and commercial buildings. But the popularity of the park remains strong, the newspaper reported.
Today, the complex offers baseball, softball, soccer and ultimate frisbee and features three artificial turf fields. Hundreds of parking spots have also been added since those early days, although not all the parking spaces are paved.
In 2017, the council received a $1.1 million grant from the state to improve access to the sports park, including parking.
Over time, the scope — and expense — of the improvement project started to expand. What started as the addition of 200 parking spaces grew to more than 630 when the county council revised the project in 2021. The revised project also included a new entrance to the park, bringing the total cost to $3.7 million. To cover the additional expense, the county approved $2.6 million in funding from real estate excise taxes, the Columbian reported.
Houston said the intention was to roll out improvements in phases, with parking identified as a core need. But as they began moving forward with the design phase, Houston said, staff discovered the costs had gone even higher, and Public Works began looking at other funding options, whether to adjust the scope of the project, or possibly partnering with Vancouver, which had received funding for its Northeast 192nd Avenue project.
To bring the costs back down to the $3.7 million already approved, Houston said, the county would need to scale back the project. "This would allow us to do 200 parking stalls, very similar to that original (scope), and some additional gravel to improve it," he said, as reported by the Columbian.
The project would also include stormwater improvements.
Councilor Gary Medvigy said he had concerns that Vancouver's growth and transportation plans could derail or at least severely impact the project.
The newspaper reported that because the project was previously approved, a formal vote by the council was not required. The council did approve the modified scope.
Houston said the project would come back before the council when it is ready to go out to bid later in the year.