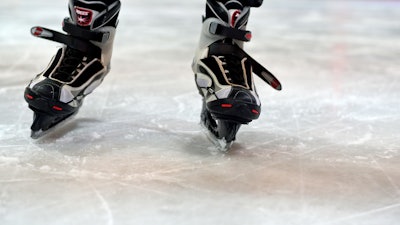 File Photo/Unsplash
Less than a month after the twin ice pad arena in Sault Ste. Marie, Ontario, held its grand opening, the facility is working to fix several rooftop leaks.
The city confirmed to SOOtoday.com that contractors are on-site this week investigating several rooftop leaks inside both pads of the building.
Significant leaks at brand-new twin ice pad under investigation https://t.co/qO4UrcaRGl

— SooToday.com (@SooToday) March 22, 2023
"EllisDon is still looking at what's going on," Tessa Vecchio, spokesperson for the City of Sault Ste. Marie, said. "Further investigation from contractors suggest that the leaks are not all from the roof. Some appear to be coming from rooftop units or radiant tube heaters."
Vecchio said the cause of the roof leak isn't yet clear, but snow from the roof on pad two has been cleared and the leaks appear to have subsided.
One reader wrote to SooToday.com explaining that a pair of buckets in pad one had been placed on the walkway between the glass and stands at the far end of the rink earlier this week.
That same reader noted a strong drip was also coming from the roof inside pad two, and they photographed a bucket which was collecting drippage on the ice surface.
The city told SOOtoday.com Wednesday that contractors were at the site to investigate and repair the units for leaks.
"Findings and next steps will be conveyed to the city along with any updates," Vecchio said. "As a new facility, the City will work with the general contractor to ensure any issues discovered are investigated thoroughly, repaired, and covered within the warranty period."
Games and practices have not been affected due to the leaks, Vecchio said.