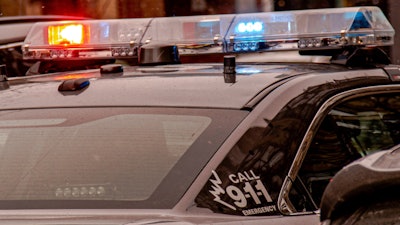 File Photo/Unsplash
An Iowa man is facing charges in connection with vandalism and theft at Veterans Memorial Stadium in Cedar Rapids, Iowa.
Andrew J. Reynolds, 23, is charged with criminal mischief, third-degree burglary, probation violation, driving with a suspended license and operating without a registration plate, KCRG-TV reported.
Police began investigating vandalism to the Veterans Memorial Stadium — home of the Cedar Rapids Kernels — on Sunday.
The Gazette of Cedar Rapids reported Monday that according to a criminal complaint, Reynolds was captured on video surveillance breaking into the stadium and vandalizing the front offices and suites, as well as a bouncy ball-dispensing machine. He also allegedly broke the front window of the gift shop and stole several bags of merchandise.
The Gazette also posted a video from Snapchat allegedly showing Reynolds at the stadium.
In the video, someone recorded themself running the bases in the stadium at the time of the break in. The Snapchat video was reported to Kernels' staff, and they were able to identify Reynolds in video surveillance at the stadium, the Gazette reported.
Reynolds was wearing the same baseball cap, boots and jeans as seen in the video when he was apprehended by Cedar Rapids police, the complaint said.
Reynolds appeared in court Monday and was being held in the Linn County Correctional Center on a $10,000 bail.
Photographs posted by Scott Wilson, the Cedar Rapids Kernels' general manager, to his personal Facebook page showed a shattered glass door at the entrance to the stadium's gift shop and associated damage inside of the store, KCRG-TV reported. More windows and doors leading into the stadium's concourse were also smashed.
Sunday afternoon's home game for the Kernels was canceled, though the team did not cite the vandalism as the reason, according to the KCRG-TV report.
The team said fans can exchange ticket stubs for a game later this year.
In a post to the Kernels' Facebook page Sunday, the team thanked the police department and stadium staff for their work in the investigation that led to the arrest.
"A special THANK YOU to the Cedar Rapids Police Department and our staff for their work at reviewing our stadium camera footage. We are happy to share that the individual has been apprehended," the Cedar Rapids Kernels wrote. "We will not be making any further statements or comments."