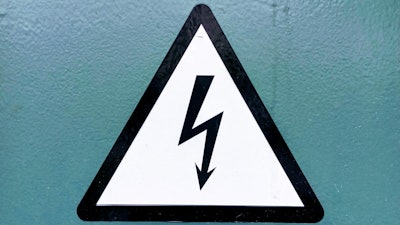 Natalie Dmay, Unsplash
The concrete roof of a school gymnasium in China's Qiqihar city collapsed Sunday, killing at least 11 people, according to reports.
Nineteen people were at the gymnasium when the accident happened, as reported by CNN, according to Chinese state media CCTV. A female volleyball team was training in the gym at the time, a father of one of the team members told China Youth Daily on Sunday.
At least eleven people are dead following the collapse of a middle school gymnasium roof in China's northeastern city of Qiqihar Sunday afternoonhttps://t.co/NLiLsoZsw6

— CNN International (@cnni) July 24, 2023
Four people escaped and 15 were trapped at the time, according to the municipal search and rescue headquarters. The final trapped person was found Monday morning and pronounced dead, according to state media.
According to CNN, while initial reports did not specify the ages of the victims, at least one of the dead was identified as a student by state media.
The collapse may have been caused by misplaced construction material called perlite that was left on the gym roof during construction work on a nearby building. The material gained weight after being soaked in water brought by rainfall and led to the collapse, according to the preliminary investigation.
The people in charge of the construction are being held in police custody, CNN reported. The incident follows a string of tragedies that have been linked to lax safety standards in China in recent months.
Last month, an explosion at a barbecue restaurant killed 31 and prompted official pledges of a nationwide campaign to promote workplace safety, with Chinese leader Xi Jinping calling on all regions to "screen for and rectify all types of risks and hidden dangers," according to CNN.
In February, there was an collapse incident at a coal mine in Inner Mongolia that left 53 dead. In April, a fire in Beijing killed 29 people in a hospital.
Authorities said investigations into the gymnasium collapse are ongoing.