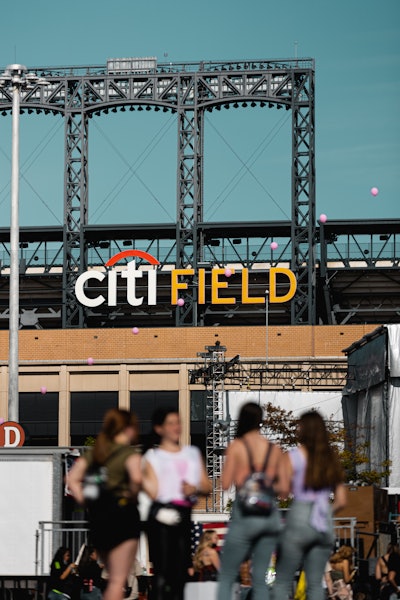 Adrian Hernandez, Unsplash
New York Mets owner Steve Cohen is partnering with Hard Rock International on a proposal to build an $8 billion casino and entertainment complex on a 50-acre parking lot in Queens next to Citi Field.
While Cohen's plans to build a casino have been known for months, the details of his proposal, along with confirmation of his partners, were released for the first time Tuesday," as reported by Fortune, citing Laura Nahmias of Bloomberg News. The hedge fund billionaire is vying with nearly a dozen other applicants for one of only three coveted state licenses to build a full-scale casino in downstate New York. The state has yet to set a deadline for when prospective casino bids are due, or when it will make its decision on which bidders are granted a license.
If Cohen is granted the license, he plans to partner with Hard Rock and SHoP Architects to build the gaming complex, which is being called Metropolitan Park. It would feature 20 acres of newly built public park space designed by landscape architect firm Field Operations, which helped develop the High Line in Manhattan and Freshkills Park in Staten Island. It would also include new athletic fields, a renovated mass-transit station and a "Queens food hall," a Cohen spokesperson said in a statement.
The new gaming complex would create 15,000 permanent and construction jobs, Cohen said.
Cohen, who is worth $13.9 billion according to the Bloomberg Billionaires Index, has hired more than a half-dozen lobbying firms and spent millions on sessions with the community to solicit feedback and support from Citi Field's surrounding neighborhoods, but he faces significant obstacles to getting Metropolitan Park built. "The proposed casino site sits on what is technically state-owned parkland, and the legislature would need to pass a bill allowing annexation of the land," Nahmias wrote. "Such a bill was introduced in last year's legislative session but hasn't been considered for a vote.
"Even if Cohen were to get the legislation passed, he'd face still more obstacles. After bidders submit their casino proposals, any plan must receive approval from a majority of members of a siting board made up of local elected officials from the district where the potential casino would be located. Then, a state gaming-location board would consider whether to grant one of the three possible licenses."
By 2025, a Queens casino could generate $1.9 billion in revenue annually, according to a study from Spectrum Gaming cited by Nahmias.