Virulent bacteria and a germ-sensitive public are forcing fitness pros to look more closely at locker room cleanliness.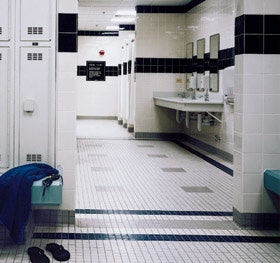 When prospective fitness club members tour new facilities, one of the last and traditionally least exciting stops is the locker room. By contrast, for cunning and mal-intentioned pathogens like fungi and bacteria, the dank environment of the locker room makes it a premier destination spot.
Fungal infections, like athlete's foot, have long been associated with humid locker rooms. Now the bacterium methicillin-resistant staphylococcus aureus, or MRSA, which was once thought confined to hospitals and prisons, has been making its way into some athletic facilities. MRSA, often called a "super bug" for its resistance to traditional antibiotics, has been responsible for temporarily sidelining several well-known professional athletes, including a handful of NFL players, and even killing some amateur ones.
Log in to view the full article