This article appeared in the July/August issue of Athletic Business. Athletic Business is a free magazine for professionals in the athletic, fitness and recreation industry. Click here to subscribe.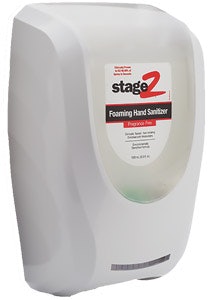 2XL Corp./Gym Wipes
Foaming instant hand sanitizer from 2XL Corp. is dispensed as thick foam that leaves the skin feeling soft and refreshed. The vitamin-enriched sanitizer kills 99.99 percent of the most common germs, is fragrance-free and clinically proven not to irritate skin. Alcohol and alcohol-free formulas are available, as are automatic or manual wall dispensers. Refills come in one- or two-liter sizes. www.gymwipes.com
(888) 977-3726
---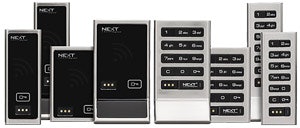 Digilock
Axis locks feature a slim 8-milimeter profile available with a keypad, touch keypad or touch-RFID interface. All versions feature a key slot for ADA user keys, as well. Advanced features include audit trail and the option to manage via mobile device. Digilock's high-performance electronic lock and locker solutions are backed by customer support and responsiveness to market demands. www.digilock.com
(707) 766-6000
---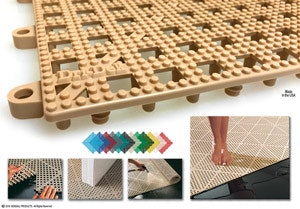 Dri-Dek
Dri-Dek's anti-skid, self-draining surface keeps floors dry. Made from antimicrobial oxy-B1™ vinyl to help control infectious bacteria, mold and mildew, Dri-Dek is perfect for pool areas, showers, locker rooms and barefoot walkways. Interlocking tiles easily snap together to form a custom surface of any length, width or shape.
www.dri-dek.com
(800) 348-2398
---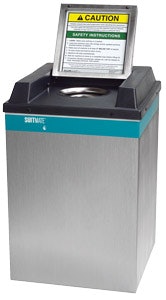 Extractor Corp.
The SUITMATE® swimsuit water extractor is an innovative system that removes 95 percent of water from a wet swimsuit in eight seconds, without using heat. The unit is a highly valued amenity not only for guests, but also for property owners wishing to prevent water damage from dripping swimsuits. The result is a cleaner, dryer environment for all.
www.suitmate.com
(800) 553-3353
---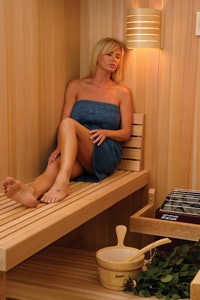 Finlandia Harvia Sauna Products
Finlandia is celebrating more than 50 years of manufacturing authentic Finnish saunas. Sauna stoves imported from the Harvia factory in Finland are featured in both custom precut packages and prefab modular designs. Premium 1-by-4-inch clear softwoods are used for wallboard, and 2-by-2-inch S4S-finished lumber is used for bench tops.
www.finlandiasauna.com
(800) 354-3342
---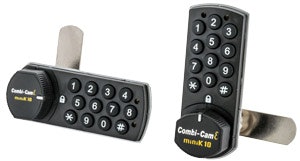 FJM Security Products
The Combi-CamE electronic cabinet lock is an apt choice for customers in need of the flexibility afforded by a master/manager code or one-time-use functionality. Perfect for applications such as lockers, cabinets, mailboxes and desk drawers, the lock offers both surface and semi-flush mounting, as well as vertical or horizontal formats. Horizontal electronic cabinet locks feature an attractive, ergonomic design perfect for metal and wood cabinets or lockers.
www.fjmsecurity.com
(800) 654-1786
---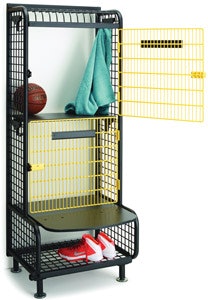 GearBoss
AirPro™ lockers from GearBoss offer distinctive features and rugged durability that strengthen program pride and enhance team room functionality and aesthetics. Now available in a stackable, double-tier configuration to save space, the lockers' open-grid design promotes airflow, sanitation and visual inspection. The integrated, hinged seats save valuable floor space and feature a lockable security box and footlocker. From school colors to woodgrain laminates, a variety of color and finish choices are available.
www.gearboss.com
(800) 493-6437
---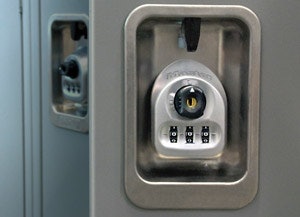 Master Lock Company
Master Lock's multi-user built-in mechanical lock allows multiple clients to use a locker in a day. Since the client chooses his or her own code, there is no need for the distribution of locks, keys and combinations. Use is simple: with the knob in the unlocked position, the client selects a personal three-digit code. After turning the knob to the locked position, the client scrambles the dials; to open, he or she enters the code and turns the knob to the unlocked position.
www.masterlock.com
(414) 766-6849
---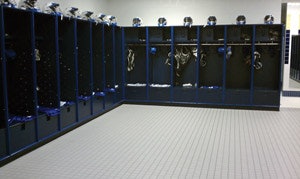 Mateflex Modular Surfaces
HomeCourt by Mateflex is a unique solution when a flow-through drain tile is needed. A soft but extremely durable tile provides comfort, while the attractive, open-weave surface promotes safety. The material is perfect for pool decks, spas, hot tubs, locker rooms and other wet areas. The tiles are portable; easy to assemble, maintain and repair; and come in a variety of colors.
www.mateflex.com
(844) 244-8464
---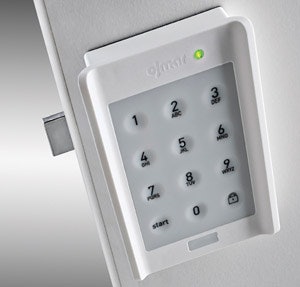 Ojmar U.S.
Ojmar's customizable OCS Touchlock combines cutting-edge technology with elegant design. The OCS is ideal for wet areas and engineered to perform long-term. An industry-leading battery life, touch technology, wireless programming and a watertight electronics package are just a few of the OCS's notable design features.
www.ojmar.com
(616) 392-3006
---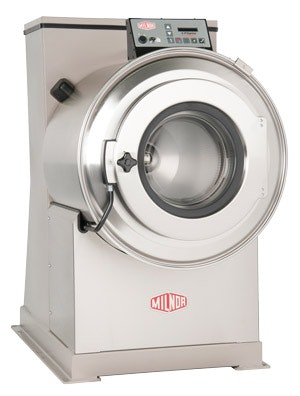 Pellerin Milnor Corp.
The 30022 T6X 60-pound-capacity rigid-mount washer-extractor is equipped with the E-P Express® control, RinSave® water-saver software, standard stainless steel skirting, streamlined door design, and easy-to-use door handle. The latest design features a continuously welded frame with fewer bolt holes and a smaller footprint. The washer's cylinder features tall ribs for enhanced M.A.F. (Mechanical Action Factor) and a superior open area, which promotes greater interchange of chemistry and water in each load.
www.milnor.com
(504) 712-7656
---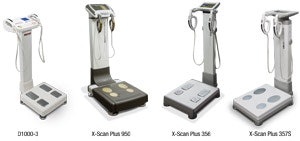 Rice Lake Weighing Systems
Rice Lake's Competitor Series features a full range of cutting-edge body composition analyzers for health and fitness facilities. The most advanced bio-electrical impedance analysis (BIA) technology combines with multi-frequency analysis to deliver superior accuracy and an in-depth look at lean-body-mass distribution. Ideal for any gym or fitness club setting, Competitor Series body composition analyzers deliver accurate results for personalized success.
www.ricelake.com
(800) 472-6703
---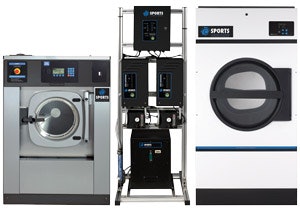 Sports Laundry Systems
Sports Laundry Systems® combines freestanding, high-speed washer-extractors with ozone injection and high-performance drying tumblers to perfectly fit athletic laundry production and disinfection needs. Systems complete more laundry in less time; cut water, energy and detergent usage; save utility and chemical costs; and ensure items are properly washed according to preprogramed settings, exactly matching fabric recommendations.
www.sportslaundrysystems.com
(800) 256-1073
---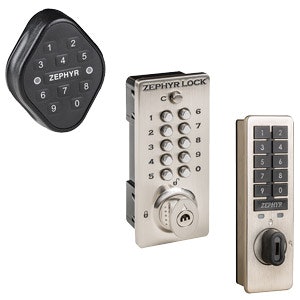 Zephyr Lock
Zephyr Lock offers a complete line of shared-use locks that can help differentiate and improve upon the locker experience for members. With systems ranging from maintenance-free mechanical locks to highly programmable RFID electronic locks, Zephyr Lock manufactures products for all secure locking needs. All Zephyr Lock shared-use products offer simple methods of access for managerial staff, as well as a simple user interface for members and clientele.
www.zephyrlock.com
(866) 937-4971
---
RELATED: Find more solutions for your facility in the Buyers Guide
---
This article originally appeared in the July/August 2016 issue of Athletic Business with the title "Spotlight: Locker Room & Laundry Components"
---