Check out these products as seen in the July|August 2018 issue.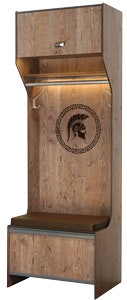 Foreman Locker Systems
Traditionally a manufacturer of lockers specified for fitness, outdoor, aquatic and winter sports, Foreman Locker Systems now caters to a much wider range of sports, including baseball, basketball, football and ice hockey. Based on specific kit requirements for individual sports, Foreman Locker Systems has created a line of bespoke lockers to fulfill the needs of almost all popular sporting activities. All product categories are available both in traditional wood technology and in a uniquely crafted hybrid version. The product includes a 20-year warranty.
www.foremanlockers.com
(951) 677-1955
---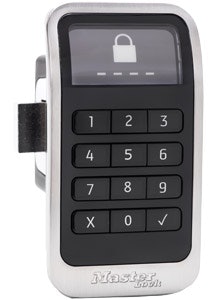 Master Lock Company
Master Lock's Electronic Built-In Locker Locks elevate the experience for facility managers and users with their modern design, advanced performance and low maintenance. They feature user-friendly display screens, long battery life and anti-jamming features. Master Lock launched the 3685 model last year and has expanded the line to include the 3861 ADA-compliant model, which features a Bluetooth-enabled fob for access without dialing a passcode. Each product is available from locker lock, locker and security hardware distributors.
www.masterlock.com/ell
(800) 308-9244
---
RELATED: How to Find the Right Locks for Your Locker Room
---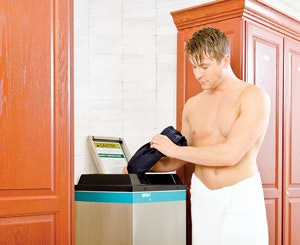 Extractor Corp./SUITMATE
The SUITMATE® Swimsuit Water Extractor is an innovative system that efficiently removes 95 percent of water from a wet swimsuit in just eight seconds, without the use of heat. The SUITMATE unit proves not only to be a highly valued amenity for patrons, but also for facility owners and maintenance staff. The SUITMATE unit assists in preventing water damage caused by wet swimsuits, resulting in a cleaner, dryer environment for all to enjoy.
www.suitmate.com
(800) 553-3353
---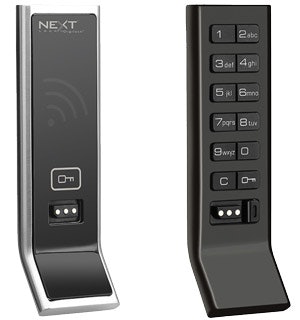 Digilock
Expertly crafted for reliability and style, Axis delivers simple, intuitive security for users' items. With a sleek 8-millimeter body and options for RFID operation, Axis is built to exceed the design standards of the modern fitness center. Axis comes equipped with features designed to simplify and expedite the user experience, ensuring that guests and managers alike utilize locker areas with peace of mind while holding true to Digilock's mission of simplifying security.
www.digilock.com
(707) 766-6000
---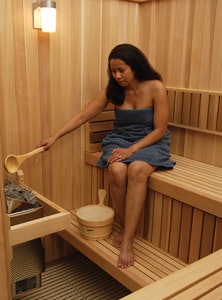 Finlandia Harvia Sauna
A manufacturer of authentic saunas since 1964, Finlandia sauna products feature custom craftsmanship and unmatched quality. Products are available in a wide range of affordable precut sauna packages, custom sauna packages, and modular sauna rooms that can be included in any residential or commercial remodel or new construction project. Every sauna still uses true 1-by-4-inch paneling, available in a selection of four all-clear western softwoods. Finlandia also offers superior electric heaters imported from Harvia in Finland.
www.finlandiasauna.com
(800) 354-3342
---
RELATED: Purchasing Guide: What you need to know when buying lockers
---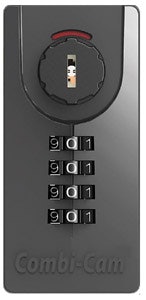 FJM Security Products
FJM Security introduces its newest addition to the Combi-Cam line: the Combi-Cam Max Locker Lock. Featuring a management override key with code discovery and dials that can be scrambled with the lock open and subsequently relocked, the Combi-Cam Max's mechanical, one-time use or individual mode is perfect for any application, while the flush mount with a ratcheting knob makes it resilient to attacks. The Combi-Cam Max is available with accessories to fit materials ranging from 1/16 to 7/8 of an inch thick.
www.combi-cam.com/Combination-Locker-Locks.htm
(800) 654-1786
---
Pellerin Milnor Corp.
The 30022 T6X 60-pound-capacity, rigid-mount washer-extractor is equipped with the E-P Express® control, RinSave® water-saver software, standard stainless steel skirting, a streamlined door design and an easy-to-use door handle. The latest design features a continuously welded frame with fewer bolt holes and a smaller footprint. The washer's cylinder features tall ribs for enhanced M.A.F. (Mechanical Action Factor) and a superior open area, which promotes greater interchange of chemistry and water in each load.
www.milnor.com
(504) 712-7656
---
RELATED: Find more solutions for your facility in the Buyers Guide
---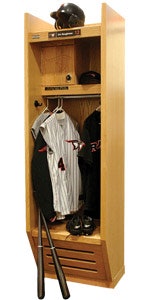 List Industries
List Industries' Superior® Recruiter™ wood sport lockers offer a variety of options for a high-quality locker room tailored to the client's specific requirements. A security box door can be fitted with a variety of locks and engraved with the team logo. The Recruiter™ features a chrome-plated coat rod, hang hooks and a ventilated footlocker with a flip-up seat. Lockers are constructed of furniture-grade red oak and finished with three coats of catalyzed lacquer for durability. Designs are fully customizable.
www.listindustries.com
(800) 776-1342
---
These products originally appeared in the July|August 2018 issue of Athletic Business, a free magazine for professionals in the athletic, fitness and recreation industry. Click here to subscribe.