Check out these products as seen in the July | August 2020 issue.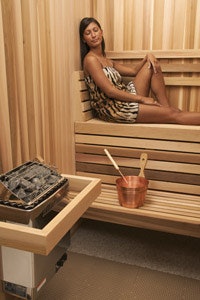 Finlandia Harvia Sauna
A manufacturer of authentic saunas since 1964, Finlandia products feature custom craftsmanship and unmatched quality. Products are available in a wide range of affordable precut sauna packages, custom sauna packages and modular sauna rooms that can be included in any residential or commercial remodel or new construction project. Every sauna still uses true 1-by-4-inch paneling, available in a selection of four all-clear western softwoods. Finlandia also offers superior electric heaters imported from Harvia in Finland.
www.finlandiasauna.com
(800) 354-3342
---
RELATED: Rethinking Locker Room Design Amid a Pandemic
---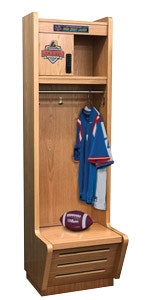 List Industries
List Industries has developed a new wood sport locker design — the Recruiter 2 — that can help upgrade any locker room. Handcrafted using state-of-the-art equipment, the Recruiter 2 is feature-rich and made out of furniture-grade hardwood with modern contour edges. Features include stainless steel hooks, a clothes rod, a built-in lock box and a footlocker. The product is ready to ship and customizable with logo, seat pad and lock options.
www.listindustries.com
(800) 776-1342
---
RELATED: Find more solutions for your facility in the Buyers Guide
---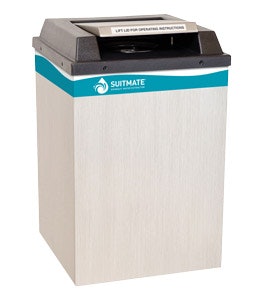 SUITMATE® by Extractor Corporation
The original SUITMATE® Swimsuit Water Extractor is an innovative solution that removes 95 percent of water from a wet swimsuit in just eight seconds. The SUITMATE Swimsuit Water Extractor serves as the gold standard in convenience for high-end spas, luxury hotels and health clubs, and offers fitness clubs, swim clubs, educational facilities and public pools a way to improve patron satisfaction, decrease slip hazards and keep facilities cleaner and drier.
www.suitmate.com
(800) 553-3353
---
These products originally appeared in the July | August 2020 issue of Athletic Business, a free magazine for professionals in the athletic, fitness and recreation industry. Click here to subscribe.