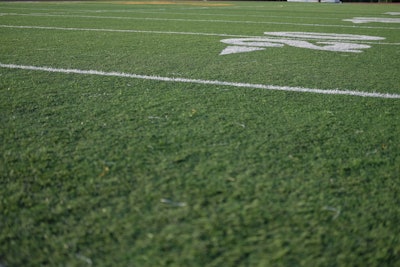 File Photo/Unsplash
Nearly two dozen high schools in a Kentucky county will get new turf fields over a multiyear plan to upgrade athletic facilities.
During the next three years, 16 schools in the Jefferson County Public School system will receive new turf fields for sports including football, soccer and lacrosse. Another five high schools will get turf fields in coming years, and some will get additions including new tracks, bleachers, press boxes and concession stands, JCPS spokesman Mark Hebert announced Monday, as reported by the Louisville Courier Journal.
District superintendent Marty Pollio said the new fields are part of "long overdue" facelifts in the district.
"We are so far behind every other district that is around us," Pollio said at a news conference at Pleasure Ridge Park High School, the Courier Journal reported. "Our kids deserve to have the same facilities and the same opportunities as every other child in the commonwealth of Kentucky."
The upgrades are part of the JCPS Future State Plan. Other priorities include incentives to attract and retain teachers and building schools in "underserved communities first," according to the school website.
Pollio said he coudn't pin down the full cost of the projects Monday, but that it would be about $30 million. The turfs cost around $2 million each, he said, according to the Courier Journal report.
21 JCPS high schools to get new athletic facilities; see where and when https://t.co/7mNF8lNK60

— Jason Frakes (@kyhighs) May 1, 2023
Turf installations will come in phases, and projects are expected to be completed by the end of the 2025-2026 school year.
Construction will begin on 16 high schools during the following summers.
"We want what's best for our student-athletes," district athletic director April Brooks said. "We've always been able to compete with high talent, but now we have the facilities that are going to match."
JCPS plans new buildings for W.E.B. DuBois and Grace James Academy within the next two years, officials said. Iroquois, Seneca and Western High Schools will be replaced in the next 10, and they will all get new stadiums.
For now, the district will update paint and branding on buildings to ensure students and faculty "feel pride and excitement" when attending school events, according to the news release.
"It's our field. We want to make it look nice. It's something that we take pride in," said Arthur Pollard, assistant athletic director and football coach.