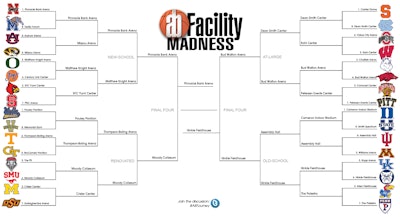 After two weeks and more than 100,000 votes, our search for college basketball's finest arena is down to just two. Not surprisingly, the newest arena in the field is still in contention. DLR Group-designed Pinnacle Bank Arena, home to the Nebraska Cornhuskers, opened in 2013 to rave reviews from players, media members and fans alike. The Big Red faithful have shown up in force to help the venue earn its spot in the Facility Madness finals.
On the other side of the bracket is a bit of a long shot. Butler's historic Hinkle Fieldhouse was only a six-seed in the "Old-School Region" of our bracket. However, the venue's history and charm made it a hit with our voters as Hinkle has easily won every matchup, knocking off classic facilities such as The Palestra and Kentucky's Rupp Arena, on its way to the championship round.
The stage is set. New school vs. old school. Fancy amenities vs. history and character. Which facility do you prefer? Here's a refresher of our criteria.
Voting is open until 11:59 pm central time on Tuesday. The winner will be announced on Wednesday.
Facility Madness 2014: The Championship
(1) Nebraska's Pinnacle Bank Arena vs. (6) Butler's Hinkle Fieldhouse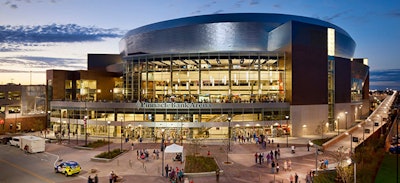 Pinnacle Bank Arena
Opened: 2013
Capacity: 15,147
Construction Costs: $180 million
Special Features: Pinnacle Bank Arena offers 36 luxury suites, 20 loge boxes, two private club lounges, a center-hung HD video board, 360 degree ribbon lighting, plus home crowds that helped Nebraska's men's team make the NCAA Tournament for the first time since 1998.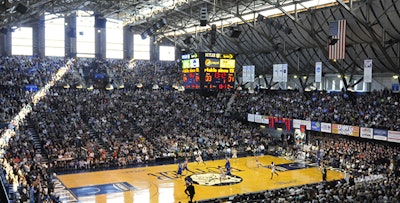 Hinkle Fieldhouse
Opened: 1928
Capacity: 10,000
Construction Costs: $750,000
Special Features: At the time it was built, Hinkle was the largest basketball arena in the United States. Since then, it has stood the test of time, maintaining its charm and historic aura. The facility is registered as a National Historic Landmark.
{module Facility Madness 2014 Championship}