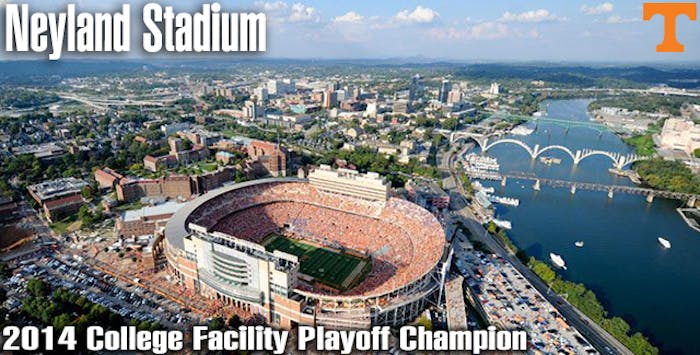 Congratulations to Neyland Stadium, winner of the 2014 College Facility Playoff. The iconic home of the Tennessee Volunteers takes home the crown after amassing more than 80,000 votes over the course of the playoff.
About the Facility:
Tennessee has invested millions of dollars over the years to keep its historic stadium on par with the nation's elite. Always known for its large size and orange-clad fans, Neyland Stadium now has an improved infrastructure and all the modern amenities to wow fans and players alike. Completed in 2006, Phase I of the renovations widened the facility's concourses, added an East Club and LED signage throughout. Phase II saw a modernization of the stadium's west concourse, a new media center and the Peyton Manning Locker Complex — one of the finest game day locker rooms in the nation. Phase III, completed in time for the 2010 season focused on exterior upgrades, adding new plazas and facades to the stadium. Between the renovations, a raucous home crowd and its picturesque setting along the Tennessee River, there is no doubt that Neyland Stadium is truly one of the nation's best stadiums.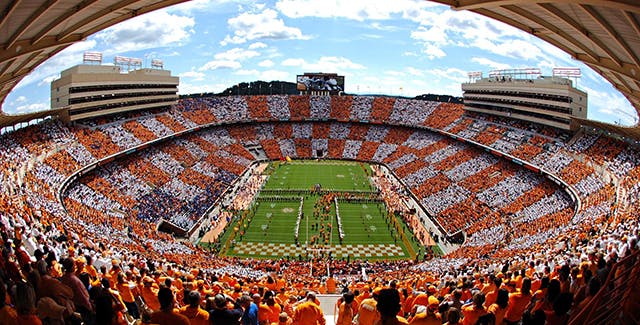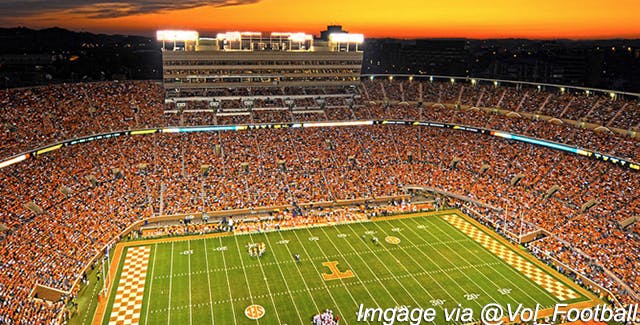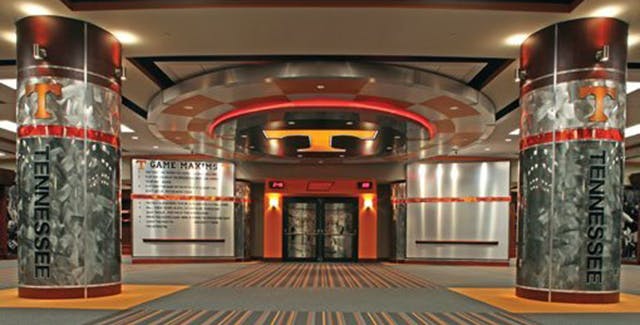 Stadium Fast Facts:
Opened: 1921
Last Renovated: 2004-2010 (three phases)
Renovation Cost: $136.4 million
Capacity: 102,455
Largest Crowd: 109,061 - September 18, 2004: Tennessee 30, Florida 28
Thoughts from the Committee: One of college football's most iconic venues has received some major upgrades in recent years, most notably to its aging infrastructure, but no amount of money can change one of the stadium's best features, its location. The stadium sits along the banks of the Tennessee River where the "Vol Navy" tailgates via boat before games.
RELATED: Neyland Featured in AB's Architectural Showcase
Final Results:


Thank you to everyone who voted!