Check out these products as seen in the May 2019 issue.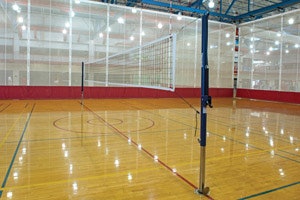 Spalding
Spalding's LITE Steel Volleyball System has the strength of steel but the weight of aluminum. The system weighs 34 percent less than other volleyball systems, making it much easier to set up and take down. Due to the spring-loaded outer telescoping technology, users will notice more stability and less deflection during play.
www.spaldingequipment.com
(800) 435-3865
---
RELATED: Find more solutions for your facility in the Buyers Guide
---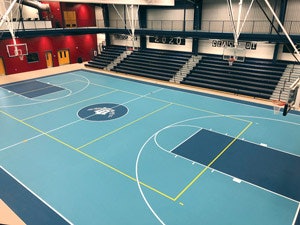 Robbins Sports Surfaces
Pulastic by Robbins ensures gymnasium floors will hold up to decades of high traffic and activity. Pulastic is a durable synthetic floor system with lasting beauty and UV color stability. The seamless feature of Pulastic flooring creates a surface that is extremely hygienic and resistant to seam failures that can occur with demanding use. Pulastic's resilient qualities provide superior comfort and safety for a multipurpose space that will last for decades, as evidenced by its 25-year warranty.
www.robbinsfloor.com
(800) 543-1913
---
RELATED: Purchasing Guide: Basketball Systems
---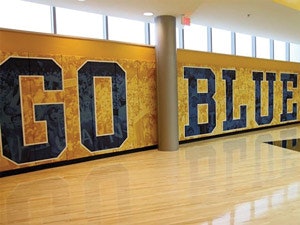 Keystone Purchasing Network
Indoor padding by Sportsfield Specialties provides safety for athletes engaging in indoor activities. These fire-rated, sewn or wood-backed pads are available in multiple mounting options and withh custom high-resolution graphics or a number of standard vinyl colors. Sportsfield Specialties is an approved vendor of the Keystone Purchasing Network, a national cooperative purchasing program. Contracts are competitively bid so there is no need to duplicate the bid process. Eligible schools and agencies can join KPN at no cost and no obligation to purchase.
www.thekpn.org
(570) 523-1155
---
RELATED: Three Factors to a Successful Gym Floor Refinishing Project
---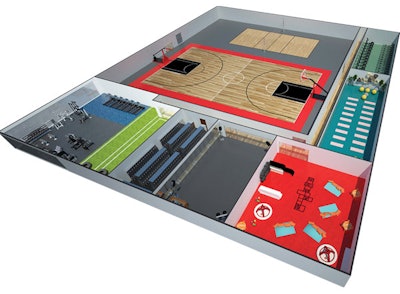 Tarkett Sports
Tarkett Sports has the knowledge and expertise to make any athletics facility a success. The company has created an extensive line of sports flooring to meet the performance needs of athletics facilities. The Tarkett Sports approach to indoor sports flooring is to be a knowledge resource for facility stakeholders and to provide the right system for the needs and values of customers.
www.tarkettsportsindoor.com
(888) 364-6541
---
Synthetic Surfaces Inc.
NORDOT® solvent-based Adhesives make it easy to install indoor synthetic turf athletic fields and other recreational and aquatics surfaces. These one-part, user-friendly urethanes are ready to go and can be applied with little effort by trowel, glue box, squeegee, roller or airless spray. They are well known for their high green strength (grab), superior water resistance and long-term durability. These two indoor sports field installation photos show NORDOT® Adhesive being easily poured and applied to seam tape with a stand-up squeegee.
www.nordot.com
(908) 233-6803
---
These products originally appeared in the May 2019 issue of Athletic Business, a free magazine for professionals in the athletic, fitness and recreation industry. Click here to subscribe.