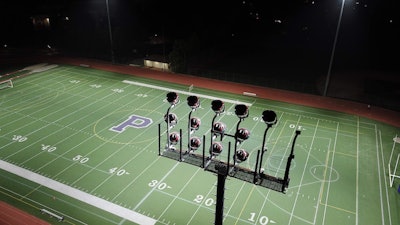 This content was provided by Eaton's Ephesus Lighting. What is sponsored content?
When Ephesus Sports Lighting revolutionized the sports lighting industry with the first solid-state lighting solution for a sports venue, facility operators had tons of questions. These questions were answered as the technology proved itself on the largest of all stages — including the Super Bowl. And from that point on, operators of facilities of all sizes realized that LED lighting was ready for primetime and the conversion to the new technology began.
Reliability, controllability, energy savings, fan entertainment and engagement and more became the calling cards of the new technology. Product evolution continued with new features and functionality as LED sports lighting quickly matured into the new industry standard. And then, suddenly people began asking about warranties — a 20th century safety net for a 21st century technology.
Log in to view the full article