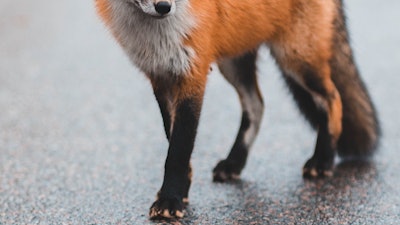 In the second appearance of a fox in a college football game this season, the critter ran onto the field at Sun Devil Stadium on Saturday.
The fox was spotted less than 3 minutes into the game, according to CBS Sports.
The announcers spotted the fox — which was briefly misidentified as a cat — with one calling it a "wild child."
Game play was stopped as Sun Devil security tried to corral the fox. Workers were able to herd the animal into the tunnel, where it headed "off into the desert," an announcer said.
According to CBS Sports, a fox had sprinted onto the Texas Longhorns' field Oct. 9 during the game against Oklahoma.
The fox disruption was good luck for ASU, which took the win over the Trojans, 31-16.
The Sooners took the fox luck for their own, winning over the Longhorns in their rivalry 55-48.