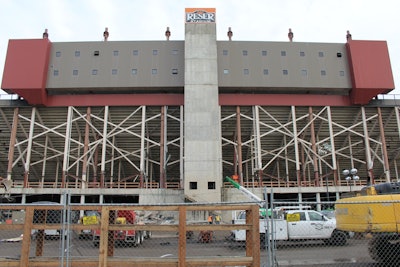 Oregon State University
As part of the $153 million stadium reconstruction project at Oregon State University, on Friday the west grandstand at Reser Stadium was demolished by crews using explosives.
OSU officials invited the public to watch the implosion via livestream. The stadium —built in 1953 — is undergoing construction to build a new west side of the stadium, a welcome center for prospective new students and their families, and a wellness clinic.
Check out the video showing multiple views of the implosion:
The project to complete the stadium is expected to wrap before the start of the 2023 football season. OSU said the project is being funded by more than $85 million in philanthropy raised by the OSU Foundation and by revenues from football stadium activities. Various revenue sources will fund the wellness center, and new revenues from enrollment growth will fund the student welcome center.