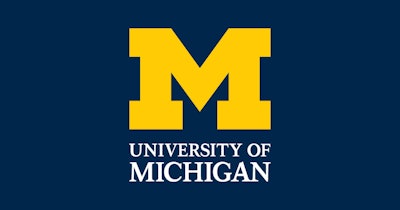 The University of Michigan has approved $42 million for new scoreboards at its football stadium.
On Monday, UM's athletic department presented the proposal to UM's Board of Regents. The project would be completed by fall of 2023.
According to MLive.com, the University of Michigan's Board of Regents on Thursday unanimously approved the privately-funded project for the 107,601-seat football stadium at the corner of S. Main Street and E. Stadium Blvd.
Each video board will cost $12 million, and Michigan plans to spend an additional $12 million on infrastructure, site work and design to help get them up.
According to Detroit Free Press, Michigan Stadium's existing scoreboards are 11 years old and have "exceeded their service life."
"The technology of these scoreboards has become obsolete and it has been increasingly difficult to source replacement parts," Michigan athletic director Warde Manuel wrote in a memo to U-M's Board of Regents.
The new scoreboards will be the same height as the existing ones wider, and they will also be significantly more energy efficient.
The athletic department will pay for the construction of the boards, with the initial money coming from a bond.
Architectural firm SmithGroup Inc. will design the project.