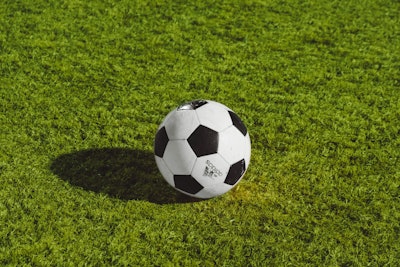 The Hamilton County (Ohio) Board of Commissioners this week approved $10 million for improvements to Cincinnati's Paul Brown Stadium in a bid to host the 2026 FIFA World Cup games. 
According to the local Fox affiliate, the vote came in at 2-0-1, with vice president Alicia Reece abstaining and voicing her concerns. 
Reece said she's afraid Hamilton County has signed off on a "blank check" to FIFA, and said the group hadn't had enough time to review FIFA's 250-page document outlining the requirements for hosting World Cup games. 
While $10 million is the estimate of improvements that would need to be made, county administrator Jeff Aluotto said the cost of upgrades could reach $40 million. 
One major improvement would be to rip up the artificial turf at Paul Brown and install natural grass. After the games were played it would then be up to the NFL's Cincinnati Bengals on whether they wanted to return to synthetic turf. 
The county would look to fund the project with a sales tax. 
On Tuesday, the commissioners received an economic impact study estimating that hosting a World Cup match would bring in around $480 million to the region and $4 million in tax revenue to the county.
Commissioner Denise Driehaus who voted in favor of the project said such an opportunity may never come around again. 
"This is a once-in-a-lifetime opportunity," said Driehaus. "This is not something we're going to see again in our careers. There is this impact that you can't measure. It's about all the marketing and promotion and good feeling that comes with hosting an event like this."
FIFA intends to announce the host sites during a news conference in New York on June 16, according to the 2026 Cincy Local Organizing Committee.
Cincinnati is one of 17 U.S. cities vying to be a World Cup host city. Ten of the 17 will ultimately be picked, with the remaining sites being chose in Mexico and Canada.