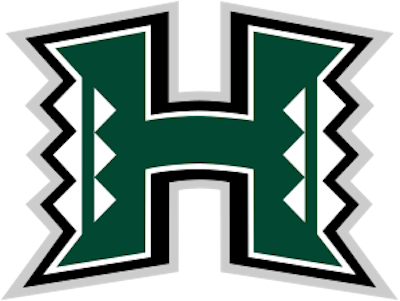 A new stadium for Hawaii football is expected to be in the works after the state governor signs the budget Thursday, according to reports. 
Hawaii governor David Ige is preparing to sign the state's budget Thursday, and on Wednesday he vetoed several items from the budget, but spared plans to build a new stadium for Rainbow Warriors football, as reported by 247Sports and KHON-TV. 
The Rainbow Warriors had to move to another stadium in 2020 after the demolition of Aloha Stadium was announced in 2020. The Hawaii football team moved to the Clarence T.C. Ching Athletics Complex, a stadium with a capacity of only 9,000 (compared to Aloha Stadium's 50,000 capacity).
Sam Spangler of KHON-TV News reported Wednesday that the new Aloha Stadium made it through Ige's line-item veto.
"Gov. Ige says he plans to sign the budget tomorrow, earmarking $400 million to NASED," Spangler posted on Twitter. "Request for proposals will then go out. Demolition scheduled for early 2023."
Sen. Glenn Wakai said there are already entities interested in bidding on the project, even before it was green lit, 247Sports reported. 
"Within that bill is $400 million to get the stadium project going," Wakai said. "From there, it's going to come down to the governor signing off on the RFP, the request for proposal. We have three finalists waiting in the wings and eager to put in their bid."
A decision on who would build the stadium is hopeful to be selected by early 2023, KHON-TV reported. With that, the winning bidder would demolish the old stadium and have a new one ready to go by 2025 or 2026.
Wakai also talked about the potential of Hawaii making a big jump from the Mountain West Conference to a Power Five conference, such as the Pac-12, which is in flux after the announced impending departures of USC and UCLA to the Big Ten.
"They could be the Pac-4, they're going to need to add some teams," Wakai said. "Could Hawaii make a play for that in 2025 at this point? No. But if we get a stadium, I think that only helps in your argument to invite us."
Due to the coronavirus pandemic, revenue was down without spectators in 2020 for any events. The Hawaii Bowl was also canceled that season.
Hawaii hired new head coach Tommy Chang in January.