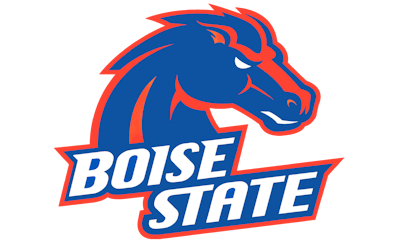 Boise State University has agreed to a partnership with Chartwells Higher Education, the new campus-wide Boise State dining partner, for all athletics venues beginning this fall, director of athletics Jeremiah Dickey announced Thursday.
According to a BSU release, Chartwells Higher Education, branded locally as Boise State Dining, is the recognized leader in contract food service management, hospitality and award-winning guest service at more than 300 campuses in the United States. Chartwells' cuisine satisfies the unique appetites, lifestyles and dietary needs of every guest dining on campus, the release states.
"We have taken very seriously the request by our fans to enhance the concessions experience as part of our commitment to providing an elite game-day atmosphere for Bronco Nation," Dickey said. "We are incredibly thankful for our campus partners and Chartwells, and we believe today's announcement is a significant step forward as we head into the 2022 season."
These new partnerships are designed to bring program enhancements and an enriched game-day guest experience to concessions stands, premium spaces and fans throughout all Boise State athletics venues. Albertsons Stadium will feature refreshed brand signage, including more-visible wayfinding signage on both the west and east concourses. Fans will also get to experience new menu items in the suites and at club chef tables, thanks to an expanded relationship with longstanding athletics partner Double R Ranch.
In addition, investments supporting speed of service include a new mobile ordering system, beverage-only ordering stands, and quick "grab and go" options. "We are excited to kick off our partnership and fuel an elevated fan experience for Boise State athletics and  Albertsons Stadium," said Ben Southard, vice president of operations for Boise State Dining.
Boise State will also debut an expanded pregame Ford Fan Zone and a new local brewery patio, located on the concourse of Albertsons Stadium, this season. Moreover, fans visiting Bronco Alley on the east side of the stadium will be able to choose from an expanded selection of food trucks and adult beverage kiosks.
The new partnership with Chartwells Higher Education signals a new milestone as part of the athletic department's What's Next Initiative and will significantly impact Boise State's goals and objectives within all four initiative pillars — infrastructure, student-athlete experience, revenue generation and marketability, according to the release.