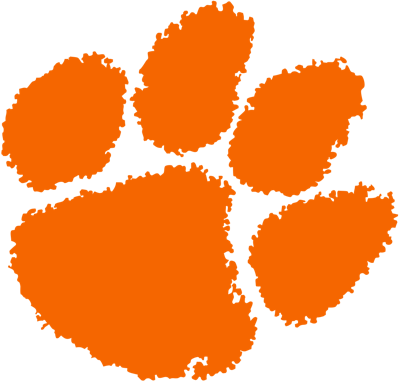 Clemson University has partnered with KultureCity to become the first collegiate program in the nation to be sensory-certified in all venues, ensuring all the programs and events that those venues host are sensory-inclusive.
According to a release on the Clemson athletics website, this new initiative will "promote an accommodating and positive experience for all guests and fans with a sensory issue that visits athletic events at Clemson University."
Memorial Stadium, Historic Riggs Field, Littlejohn Coliseum, Jervey Gym, Doug Kingsmore Stadium, and McWhorter Stadium will all carry the certification and will have available sensory bags with noise-canceling headphones, fidget tools, verbal cue cards, strobe-reduction glasses and weighted lap pads at guest services stands for guests attending events in Clemson athletic venues.
The certification process entailed staff being trained by leading medical professionals on how to recognize guests and fans with sensory needs and how to handle a sensory overload situation. Sensory bags are designed to provide comfort to fans who may feel overwhelmed by the environment.
Sensory sensitivities or challenges with sensory regulation are often experienced by individuals with autism, dementia, PTSD and other similar conditions, and may affect one in six individuals. "With its new certification, the Clemson staff is now better prepared to assist guests with sensory sensitivities in having the most comfortable and accommodating experience possible when attending any event at Clemson," the release states.
"Our communities are what shapes our lives and to know that the administration and staff at Clemson is willing to go the extra mile to ensure that everyone, no matter their ability, is included in their community is amazing," said Uma Srivastava, executive director of KultureCity, a nonprofit that has created more than 1,000 sensory-inclusive venues in six countries, as well as sensory-inclusive special events such as the NFL's Super Bowl and Pro Bowl and MLB's World Series and All Star Weekend. "We're honored to partner with Clemson athletics to provide a truly inclusive experience for all fans and guests."
Prior to attending an event, families can download the free KultureCity app with directions on what sensory features are available and where they can access them. Also, on the App is the Social Story feature, which will provide a preview of what to expect while enjoying an event while in Tiger Town.
"Every year we strive to make the fan experience better at our events," said Benjamin Houston, Clemson's director of event operations. "Thousands of people, loud music, DJs, cheers, bright lights and strobes, and shaking bleachers are all things that create great atmospheres and fan experiences for those that come to our venues. We're excited to partner with KultureCity to be more inclusive of fans with sensory needs as the fan experience continues to grow and change at Clemson, and want to help 'make the nevers possible.' "