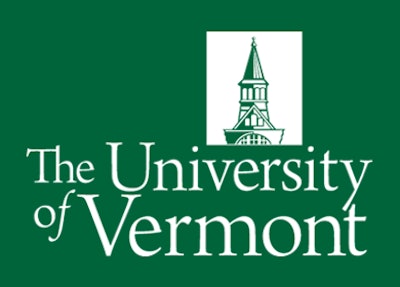 A basketball arena at the University of Vermont that was to have opened a year ago remains indefinitely on hold. The project was sidelined by the pandemic and rising costs of borrowing money.
Groundbreaking for the arena happened back in 2019, but the school managed to complete other parts of the project so that students have new areas to take classes and recreate.
"We're going to our yoga class right now, so it's in one of these new studios. It has air conditioning, it's really cool," Abbey Hertz, a UVM sophomore, told the local CBS affiliate in Burlington.
A new $67 million recreation and group fitness hub has been finished, with includes a multipurpose court, as well as a cycling studio.
"The UVM students are very active, they care about health and wellness, and that was the goal of this space was to provide them with facilities that align with their passion and interest and concern for their health," UVM Athletic Director Jeff Schulman said.
Other improvements made in the first part of the project include major upgrades to the men's and women's hockey locker rooms, along with infrastructure upgrades such as HVAC systems.
There is no timeline currently for completion of the basketball arena.
"Our varsity athletes care about the facilities that they are practicing in and competing in, so there's no question that having quality facilities is an important part of recruitment for the university. And it's one of the reasons the university is so invested in seeing this project through," Schulman said.
UVM is currently working with a consultant to figure out a way to move forward with construction of the basketball arena.
"I have a lot of confidence that our board and the university leadership are committed to seeing the goals of this project achieved. And it may feel different than what we envisioned from the start, but I'm confident we will achieve the goals we set out to achieve at the beginning," he said.