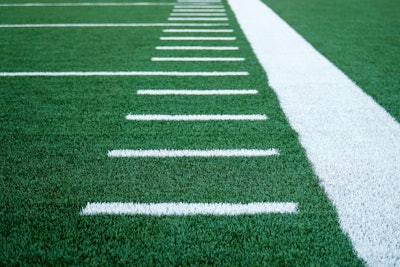 Broncos linebacker Aaron Patrick is suing the NFL, ESPN, the Los Angeles Rams and the Los Angeles Chargers over a torn ACL he suffered during a Monday night game at SoFi Stadium between the Broncos and the Chargers.
According to Yahoo Sports, the lawsuit alleges negligence in the placement of mats that cover cords and cables to the feed for the league's replay monitor. Patrick claims his foot rolled on one of the mats as he tried to avoid colliding with the NFL's "green hat" TV liaison on the sidelines.
Patrick contends that ownership of the venue owed a duty of care to those with access to the field, and that ownership allowed an unsafe condition to exist on the premises.
As a result of Patrick's injury, he lost half of his salary for most of the season as his contract limits compensation if he is placed on injured reserve. He is seeking compensation for his pain and suffering.