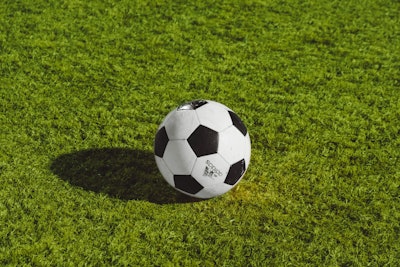 Just two days before the World Cup is set to kick off in Qatar, organizers announced that there will be no alcohol sales at any of the eight host stadiums in the country.
"Following discussions between host country authorities and FIFA, a decision has been made to focus the sale of alcoholic beverages on the FIFA Fan Festival, other fan destinations and licensed venues, removing sales points of beer from Qatar's FIFA World Cup 2022 stadium perimeters," a FIFA spokesperson said in the statement.
The decision was a reversal of previous plans for Budweiser, a major World Cup sponsor, to be the exclusive vendor for alcoholic beer within the ticketed perimeter surrounding each of the eight stadiums.
"Tournament organizers appreciate AB InBev's understanding and continuous support to our joint commitment to cater for everyone during the FIFA World Cup," the statement said.
According to Reuters, the new policy comes after long-term negotiations between FIFA president Gianni Infantino, Budweiser, and executives from Qatar's Supreme Committee for Delivery and Legacy (SC), which is organizing the World Cup, a source with knowledge of the negotiations told Reuters on condition of anonymity.
Budweiser will still see its non-alcoholic beer throughout the stadium precincts. And Budweiser will still sell alcoholic beer at the main FIFA Fan Fest in Doha, where it will cost about $14 per half pint.