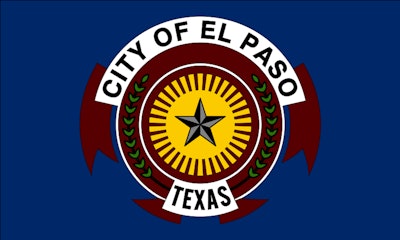 An arena project in El Paso, Texas, has been abandoned, and the funds will be reallocated following a vote from the city council this week.
The El Paso Times reported that the council voted Tuesday to abandon the downtown arena project and shift the funds to renovate existing city facilities.
Reps. Alexsandra Annello and Joe Molinar, who brought the proposal before the council, were joined by newly sworn members Art Fierro and Chris Canales, in voting to abandon the project.
Brian Kennedy of District 1 abstained from the vote, while city Reps. Cassandra Hernandez, Henry Rivera and Isabel Salcido voted against reallocating the arena funds.
The Times reported that a new plan will eventually be proposed to improve existing city facilities such as the Abraham Chavez Theatre and the El Paso Convention Center.
Before casting their votes, council members heard a presentation on the pre-final results of a programming and feasibility study for the project, which found broad support for a modern entertainment venue in the area.
City of El Paso Chief Architect Daniela Quesada stated that 61 percent of respondents to an online survey supported the project, and 89 percent support the project in Duranguito — as long as buildings in the area are restored and incorporated; 76 percent responded that it is important to preserve local history, according to the Times report.
The plan would incorporate 12 structures in the Duranguito area, seven of which are independently eligible for historic designation.
Sam Rodriguez of the city of El Paso Capital Improvement Department said that $163 million remained of the initial funds for the project, and one construction option would fit within the voter-approved budget.
More than 80 people signed up to speak at the meeting about the arena project. Realtor Michael Bray said that abandoning a project that El Pasoans "overwhelmingly" supported would "violate the public trust by abandoning the public will."
Adair Margo, the former First Lady of El Paso, agreed.
"El Pasoans wanted an enlivened downtown benefitting everyone," Margo said. "They still do."