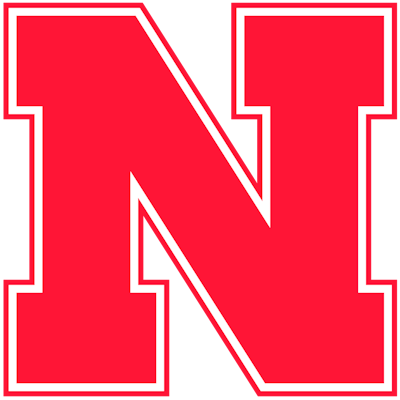 The University of Nebraska volleyball team will play one of its 2023-24 regular-season matches outdoors at the 85,000-seat Memorial Stadium, athletic director Trev Alberts announced Friday.
As reported by Lincoln Journal Star, the Huskers will play Omaha on Wednesday, Aug. 30 at 7 p.m., in what is being called "Volleyball Day in Nebraska." At 4:30 p.m., Nebraska-Kearney and Wayne State will play an exhibition match before the NCAA Division II regular season begins. After NU's match, there will be a concert featuring a yet-to-be-announced national recording artist, and if approved by the NU Board of Regents, there will be alcohol sales similar to the Garth Brooks concert at the stadium in 2021.
The three other participating schools will receive $50,000 apiece.
According to diagrams revealed at Friday's media event, the actual volleyball court will run perpendicular to the football field with its width spanning roughly the 10- and 30-yard lines, surrounded and supported by a platform covering the uneven synthetic turf.
The match will be the night before the Nebraska football team opens the season on the road at Minnesota, and about two and a half weeks before the Huskers' first home football game. It will come during the second week of the volleyball season, the Journal Star reported.
Ticket sales begin April 25 for Nebraska volleyball season-ticket holders, with general public sales one day later. Tickets will be $25 for adults and $5 for high school age and under (concert included). The Husker match will be televised on Big Ten Network.
The match will almost certainly obliterate the NCAA regular-season attendance record set last September, when Florida defeated Wisconsin in front of 16,833 fans at the Kohl Center in Madison. It could even double the largest college volleyball crowd ever, when the Badgers defeated Nebraska for the 2021 NCAA championship in front of 18.755 at Nationwide Arena in Columbus, Ohio.
"After initially thinking about how great that scene will be, the mind wanders," wrote Brent Wagner of the Journal Star. "How big of a crowd will the Huskers get? 30,000? 40,000? More?"
One thing's for sure. It won't be the tough ticket that matches played at the 13,595-seat Devaney Sports Center are. Said Nebraska head coach John Cook, "At Nebraska, we're always aiming to 'Dream Big' and raise the bar, and there can't be a much bigger way to do that than to play a match outdoors in a 90,000-seat football stadium."
In the event of inhospitable weather, the match will move to Devaney, the Journal Star reported.