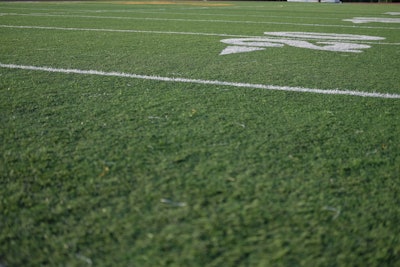 File Photo/Unsplash
A group in Knoxville, Iowa, is continuing its work to gather funds and support to renovate a local stadium that was built during the Great Depression.
Ken Locke Stadium, built in 1938, has hosted local football games for decades. Pennie Sommar, co-chairman of the Save Our Stadium group created to advocate for Locke Stadium, told KNIA/KRLS News radio on Thursday that the group expressed their interest in continuing efforts to renovate the stadium, and are still working plans for it to be used as a multipurpose facility for athletics and community events and activities.
Last week, Save Our Stadium representatives met with Knoxville School superintendent Cassi Pearson, business manager Craig Mobley, and representatives from the City of Knoxville about the future of the stadium, KNIA/KRLS News reported.
SOS said Pearson told the group that the school doesn't have funds needed to invest in Ken Locke Stadium, and that the district is focused on Northstar Elementary School needs.
Pearson reportedly told SOS that football will be played at Locke Stadium this year, but that "the school's thought is to have all athletics play at the best facilities that we have."
SOS said that Pearson told the group the board hasn't talked about selling Ken Locke Stadium and doesn't have any immediate plans to sell it or to turn it over to another entity. Pearson also reportedly said that she believed the board would be supportive of SOS or another community organization to lead the renovation and fundraising efforts.
SOS told KNIA/KRLS News radio that it is moving forward with plans to support the stadium. The group has started to work with an engineer to review design plans that were developed and put on hold for the new middle school bond vote and eventual construction. Sommar told the radio station that SOS plans to hire a consulting firm to update designs. Once the design and fundraising plans are laid out, SOS will present them to the school board to gain their official support.
The community is also showing up to support the SOS effort; KNIA/KRLS reported that 50 people attended the SOS meeting held Monday.