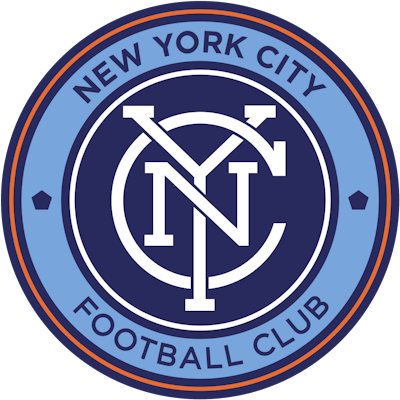 New York City Football Club (NYCFC) has selected HOK as the architect and Turner Construction Company as the general contractor to design and build New York City's first-ever soccer-specific stadium.
The club is working with Queens Development Group (QDG) to build the 25,000-seat facility in Willets Point. Development of the surrounding area include 2,500 units of 100 percent affordable housing, a 650-seat new public school, a hotel, open space and NYCFC's fully privately financed stadium.
Following the Uniform Land Use Review Procedure (ULURP) approval process, construction on the $780 million project aims to be completed for the club to play in its new stadium for the 2027 Major League Soccer season.
"This project will be transformative for Queens; the World's Borough is the perfect location to build the city's first stadium for the world's game," said Brad Sims, NYCFC CEO. "Stadiums are where people come together, and we share a vision with HOK to ensure our stadium becomes a soccer destination for our fans while playing an important part in the development of Willets Point."
Rashed Singaby, principal and senior project designer at HOK, expressed enthusiasm for the collaboration, citing a shared commitment to community-focused design. "We're honored to work with NYCFC to design New York City's first-ever soccer-specific stadium for the 2021 MLS champions. The stadium will embody New York's dynamism and cultural diversity and become a vibrant example of urban placemaking. Our design will embrace the multi-faceted identity of Queens, Flushing Meadows and the site's industrial heritage, offering fans an unprecedented, hospitality-driven game-day experience while integrating into the local community as an everyday asset."
HOK's design will strategically position the stadium along the edge of 126th Street, integrating into the city grid to optimize land use and incorporate public open space. In addition to providing a home for NYCFC, the stadium will provide a variety of year-round amenities and events. Designed with a pedestrian-friendly scale, the stadium will showcase cutting-edge technology, offer flexibility and create a grand arrival experience. The site is adjacent to the USTA Billie Jean King Tennis Center and the New York Mets' Citi Field, creating a world-class destination for sports and entertainment in Queens.
Queens Development Group, a joint venture between Related Companies and Sterling Equities, will oversee the stadium and district's development. The entire project will enter the Uniform Land Use Review Procedure (ULURP) approval process later this year and will be reviewed by the New York City Public Design Commission. NYCFC will work to finalize the stadium design to align with entering the ULURP approval process later this year. The stadium and development are projected to generate more than 14,200 local jobs during construction, with 1,550 permanent positions created upon completion.