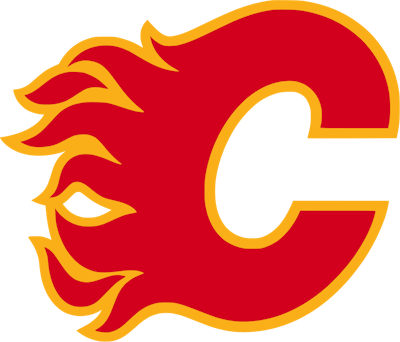 The Calgary Flames have reached a deal to build a new $1.2 billion arena.
The announcement was made Tuesday in Victoria Park, just north of Scotiabank Saddledome at the proposed site of the new arena, NHL.com reported.
The City of Calgary has reached agreements with Calgary Sports and Entertainment Corp., which owns the Flames, the Province of Alberta and the Calgary Stampede to build an events center as part of a culture and entertainment region in downtown Calgary.
NHL Commissioner Gary Bettman said in a statement Tuesday that the announcement was "fantastic" news for Calgary, Alberty and the Flames.
"We can't wait to drop the puck in a new, state-of-the-art arena and look forward to what this development will do for all Calgarians," he said, as reported by NHL.com.
There is no timeline for the completion of a new events center, which itself is projected to cost $800 million, and will house CSEC properties including the Flames, Calgary Wranglers of the American Hockey League, Calgary Hitmen of the Western Hockey League, and Calgary Roughnecks of the National Lacrosse League. CSEC is expected to contribute $356 million, including $40 million up front and $17 million per year, increasing 1 percent per year for 35 years. The city will contribute $537.3 million to help fund the development of the events center, parking, an enclosed plaza, and a portion of an additional community rink to be constructed. The province will contribute $330 million, with $300 million earmarked for transportation improvements, land and infrastructure costs and $30 million towards the community rink.
The Calgary Stampede has agreed to certain land sales and transfers to facilitate the development.
Scotiabank Saddledome, which opened in 1983, is the NHL's second-oldest arena. Madison Square Garden, home of the New York Rangers since 1968, completed an extensive renovation in 2013.
The Flames and City of Calgary previously reached an agreement in July 2019 for the development of a new events center located just north of Scotiabank Saddledome on land owned by the Calgary Stampede. The plan, which included a 19,000-seat arena, was scrapped in December 2021 after a failed conclusion relating to the escalating expenditures, including risk associated with inflation and additional infrastructure and climate costs.
But talks resumed last October after the city council voted to recruit a third party to bring all those involved back to the table in January 2022.
In September, a report by CBC News detailed how chunks of concrete have broken loose from the Saddledome roof's ring beam in recent years, while other crumbling pieces have been removed to prevent them from worsening and falling, Yahoo Sports Canada reported. However, officials reassured the public that the issues are mostly cosmetic and pose no threat to public safety.