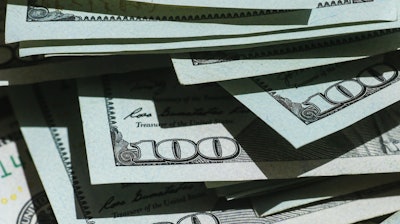 Giorgio Trovato, Unsplash
The Spartanburg (South Carolina) County Council has agreed to contribute $1 million per year toward a $250 million minor league baseball stadium set for downtown Durham.
According to GoUpstate, the council agreed on Monday to the first of three ordinances that directs how revenues from the local 3 percent accommodations tax are distributed. The tax generates about $2.1 million a year from hotel room stays in the county.
One-third of the revenues, or roughly $700 million, will continue to be directed to the Spartanburg Memorial Auditorium, according to the revised ordinance.
Two-thirds, or roughly $1.4 million, had will go directly toward the city's baseball stadium project.
"Effectively, what we're doing is getting the process started for baseball, knowing we've got a lot of details to get through before the third and final reading," county administrator Cole Alverson told GoUpstate.
The 3,500-seat stadium was announced in late May by a group of public and private partners and will host a Minor League Baseball affiliate of the Texas Rangers, who are currently playing as the Down East Wood Ducks in Kinston, K.C. The $250 million project will also include multi-family housing, office space and entertainment options.
The new team could being play as early as 2025.