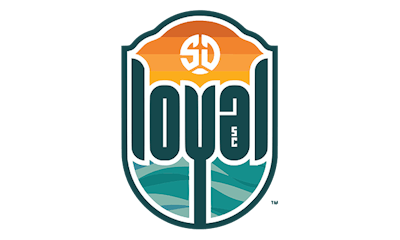 San Diego's Loyal soccer club will fold as the USL team, which competed in the American second division, failed to find a suitable stadium.
According to CBS, the league announced Loyal's franchise rights will be transferred. The Loyal was founded by U.S. Soccer legend Landon Donovan and Warren Smith. The team made its USL Championship debut back in 2020 and currently occupies a playoff place in the Water Conference of the USL Championship.
San Diego's Snapdragon Stadium is currently used by the San Diego Aztecs football team and the San Diego Wave of the NWSL, which essentially left the Loyal out in the cold.
"Having a modern, commercially viable stadium solution is vital to our clubs' long-term success and is a pillar of the USL's growth strategy," said USL deputy CEO Justin Papadakis in a league statement. "Despite collectively pursuing multiple potential options with SD Loyal's leadership in the San Diego area, an appropriate stadium solution has not materialized."
The Loyal had sold out Torero Stadium, but a permanent solution was needed. The club made the USL playoffs each of the last two seasons, but the USL still struggles to compete in markets cornered by Major League Soccer.
"Over the last six months, myself, Ricardo Campos, and a small part of my team have been looking at all viable options up and down the coast for us to find solutions for an academy, a training facility, for a stadium from oceanside down to the border, we've looked at everything and left no stone unturned," club chairman Andrew Vassiliadis said. "Unfortunately, after looking at all of that, I've come to the conclusion that this will be the last season for the club."